Visit: www.luxury-barbados.com to find out more.

At Caribtours, we know and love Barbados like a dear friend. We have stayed in every hotel, strolled on every beach, tasted flavourful local cuisine, sampled the finest gourmet restaurants, and have even tried our hand at the most adventurous of watersports (have you heard of fly-boarding?!).

We simply love everything about this paradise island. Bursting with character and intrinsically relaxed, it seems to reveal even more of its beauty and charm on every return trip. We want to share our passion with you, and we know just how to create your perfect holiday, so whatever your interests, let us welcome you to this beautiful island for the holiday of a lifetime. Have a look at our hot offers to this incredible island.

CORAL REEF CLUB




This is one of our most treasured family-owned luxury resorts on the tropical shores of Barbados and the epitome of West Indian elegance.

7 nights from £1,799 per person sharing a Garden Room Cottage including breakfast.
OFFER: Stay 7 pay 6
STAY: 09 May – 31 Oct 2018*

*blackout dates apply

FAIRMONT ROYAL PAVILION




Fairmont Royal Pavilion calls to mind the old-style splendour of the Caribbean, its design reflecting the hotel's rich heritage and a choice of refined dining venues and luxurious, newly-refurbished accommodations catering to the discerning traveller.

7 nights from £1,969 per person sharing an Oceanfront Deluxe Room including breakfast.
OFFER: Save up to 40%
STAY: 06 Jan – 18 Dec 2018
BOOK BY: 27 May 2018

TREASURE BEACH HOTEL BY ELEGANT HOTELS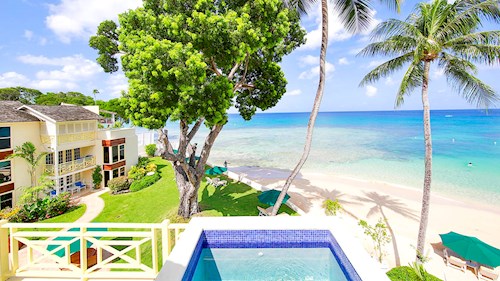 The much-loved Treasure Beach has recently reopened after a $10 million renovation project. It's now more stunning than ever and has a renewed focus on art, culinary and cultural experiences.

7 nights from £1,289 per person sharing a Garden Room Cottage including breakfast.
OFFER: Save up to 50%
STAY: 18 Apr – 18 Dec 2018
BOOK BY: 30 April 2018

THE SANDPIPER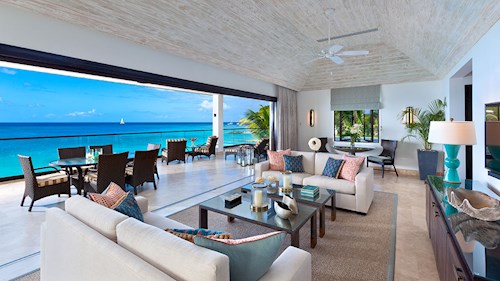 The Sandpiper boasts a dazzling location on the edge of a pristine sandy beach surrounded by acres of flowering gardens. The hotel is especially praised for its award-winning restaurant which opens out to a romantic torch-lit pool, tranquil koi ponds and tropical gardens.

7 nights from £1,839 per person sharing a Garden Room including breakfast.
OFFER: Stay 7 Pay 6
STAY: 09 May – 10 Aug & 10 – 31 October 2018

COBBLERS COVE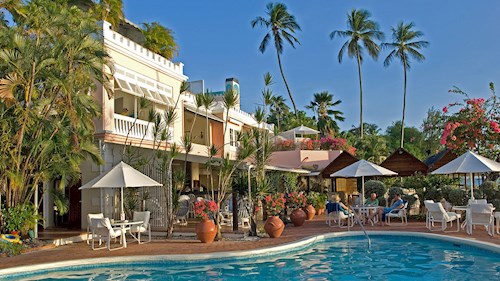 Cobblers Cove has all the grace and charm of an English country house hotel, with the addition of exotic tropical gardens, West Indian warmth and a golden beach perfect for soaking up the warmth of the Caribbean sun.

7 nights from £2,169 per person sharing a Cobblers Garden Suite including breakfast.
OFFER: Stay 7 Pay 5
STAY: 01 Apr – 16 Dec 2018

COLONY CLUB BY ELEGANT HOTELS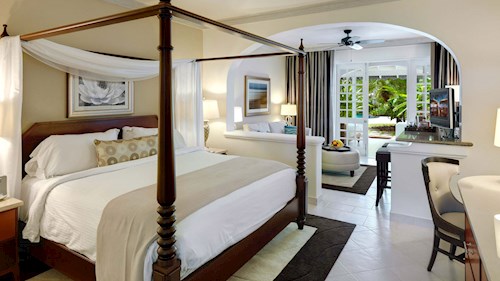 A tropical haven of tranquillity in a wonderful beachfront location, Colony Club is a firm favourite amongst the Caribtours team. We love the meandering lagoon pools and relaxed Bajan ambience.

7 nights from £1,459 per person sharing a Pool/ Garden View Room including breakfast.
OFFER: Save up to 40%
STAY: 18 Apr – 18 Dec 2018
BOOK BY: 30 April 2018

THE HOUSE BY ELEGANT HOTELS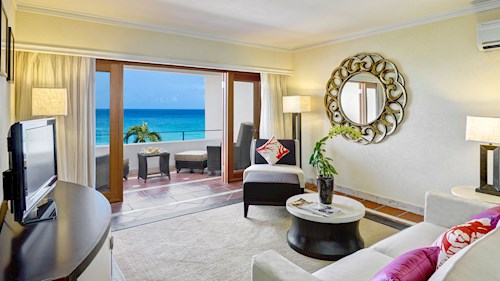 Exclusively for adults, this peaceful retreat offers the perfect romantic escape where you'll be pampered from the moment you arrive. The hotel has recently received an extensive makeover with updated interiors, a tranquil yoga pavilion and a brand new spa.

7 nights from £1,959 per person sharing a Garden View Junior Suite including breakfast.
OFFER: Save up to 40%
STAY: 18 Apr – 18 Dec
BOOK BY: 30 April 2018

WAVES HOTEL & SPA BY ELEGANT HOTELS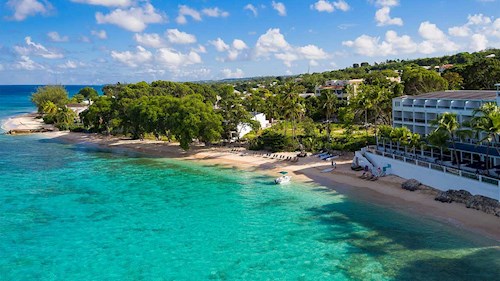 Opened in August 2016, this brand new wellness retreat is one of our favourite all-inclusive hotels in Barbados. The focus on mind and wellness, healthy eating and cultural activities provides the perfect opportunity to unwind and feel utterly revitalised.

7 nights from £1,659 per person sharing a Standard Guest Room on All-Inclusive.
OFFER: Save up to 40%
STAY: 18 Apr – 18 Dec 2018
BOOK BY: 30 April 2018

TURTLE BEACH BY ELEGANT HOTELS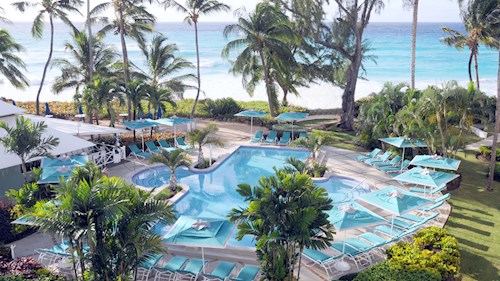 A beautiful beachfront hotel located on the vibrant south coast, this all-inclusive all-suite resort has a lively atmosphere with great evening entertainment.

7 nights from £1,659 per person sharing a Junior Suite on All-Inclusive.
OFFER: Save up to 40%
STAY: 18 Apr – 18 Dec 2018
BOOK BY: 30 April 2018

CRYSTAL COVE BY ELEGANT HOTELS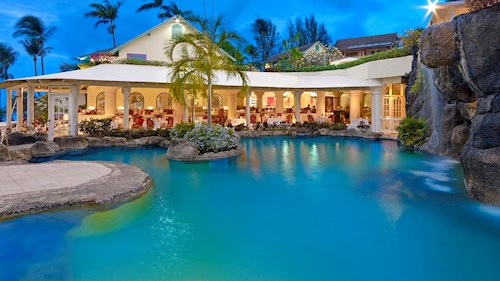 At this warm and vibrant cliffside resort, oozing Caribbean charm and a relaxed ambience, you'll be spoilt with spacious suites, dining options at times that suit you, and personalised service.

7 nights from £1,759 per person sharing a Pool/Garden View Room on All-Inclusive.
OFFER: Save up to 40%
STAY: 18 Apr – 18 Dec 2018
BOOK BY: 30 April 2018

All prices include return scheduled flights, private transfers and airport lounge passes.

If you would like to find out more about these incredible resorts, call our Expert Luxury Travel Advisers on 020 7751 0660 or fill out the form below.