It's never too early to start planning a getaway and with the New Year right around the corner, what better time to turn your thoughts to a 2018 holiday. Whether you're longing for some relaxation on a white-sand beach or dreaming of a fun-filled family break, your perfect holiday is just a flight away. Here at Caribtours, we've hand-picked some stunning destinations that are a definite must for next year and with the Virgin Atlantic sale just launched, you can save even more.

Book that luxury break you've been hoping for in 2018. Call our expert Travel Advisers on 020 3733 7559.

Curtain Bluff, Antigua

The setting here is perfect for both sun seekers as well as more active types. The owners of Curtain Bluff have just spent $13 million on the resort, restoring the wow factor to this iconic hotel - a stunning new lounge area, stylish lighting and beautiful bright furnishings are just some of the impressive enhancements.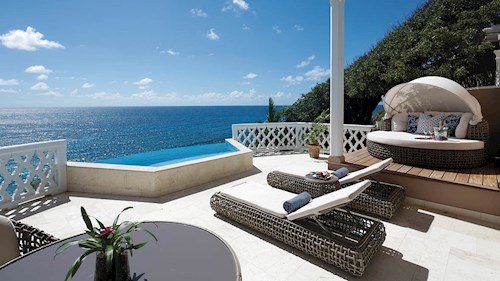 7 nights from £2,999 per person on All-Inclusive. 
Offer: Save 20% + complimentary $100 resort credit
Stay: 01 March - 17 August 2018

Port Ferdinand, Barbados

Situated on the exclusive Port Ferdinand marina, these villas provide a sense of luxury and sophistication alongside world-class facilities, yet provide you with the independence of renting your own luxurious space. Close by to a wealth of beaches and attractions, this location is ideal if you're looking to pair adventure with relaxation.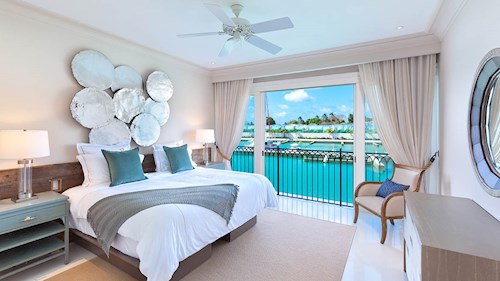 7 nights from £2,149 per person on Room Only.
Offer: Save up to 30% 
Stay: 18 December 2017 – 10 February 2018 or 07 January – 15 April 2018

Blue Waters, Antigua

There's a wonderful laid back Caribbean vibe at Blue Waters and we love the charming and friendly service. Set in 17 acres of secluded gardens, the gorgeous Cove Restaurant is one of our favourite dinner venues in Antigua - the stunning setting, wonderful views and exquisite cuisine make dining here an absolute pleasure.




7 nights from £1,575 per person including breakfast.
Offer: Save up to 35%
Stay: 02 June - 17 October 2018

Treasure Beach by Elegant Hotels, Barbados

This stunning hotel has just benefited from a $10 million renovation project, ensuring that it will be back to its very best for 2018. Set in a horseshoe shape around a freshwater pool, just steps from the glorious Paynes Bay Beach, the emphasis at this adult-only boutique property is on relaxation, seclusion and great food.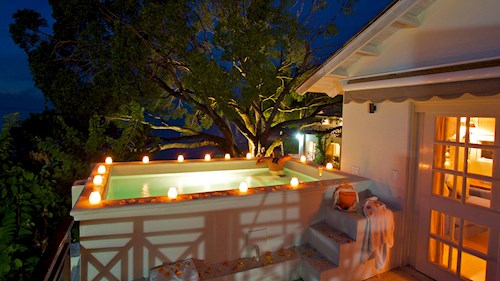 7 nights from £1,559 per person including breakfast.
Offer: Save up to 40%
Stay: 18 April - 31 October 2018

Hodges Bay Resort & Spa by Elegant Hotels, Antigua

Set to open in summer 2018, Hodges Bay has certainly caused a stir in Antigua - we think this impressive resort is set to become one of 'the' places to stay in 2018. Luxurious and contemporary in design, guests can look forward to exquisite suites, innovative dining options and an array of sports facilities for all ages.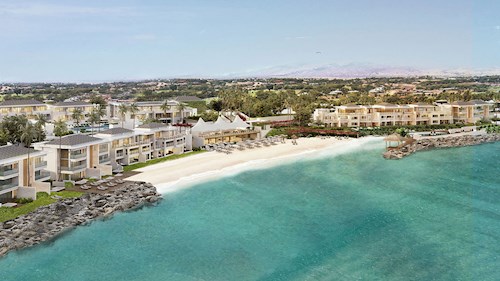 7 nights from £1,849 per person including breakfast.
Offer: Save up to 50%
Stay: 01 July 2018 - 04 January 2019

East Winds, Saint Lucia

Tucked away in twelve acres of tropical gardens, there's a very private and intimate ambience at this exquisite resort. If you like things to be informal yet efficient, East Winds is a great place to stay. We love the newly-refurbished swim-up bar where you can mix your own cocktail whilst taking a dip in the azure water.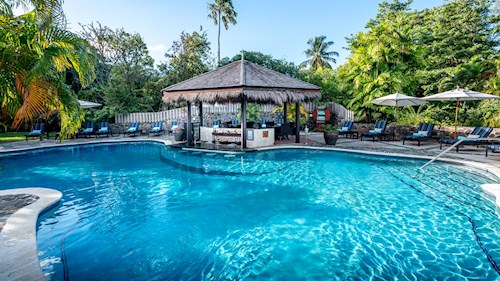 7 nights from £2,119 per person on All-Inclusive.
Offer: Save 30%
Stay: 01 May - 20 December 2018

Sea Breeze Beach House, Barbados

A $15 million refurbishment project in 2017 has seen Sea Breeze transformed into a stunning beach house-style boutique hotel. We love the separate adult-only and family areas around the resort, ensuring that everyone has a great time.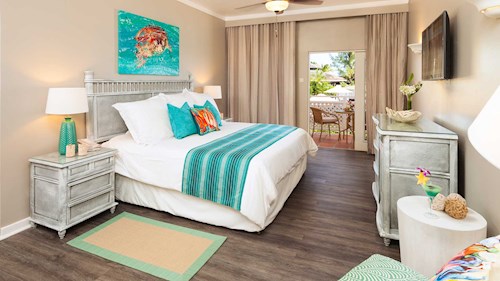 7 nights from £1,599 per person on All-Inclusive 
Offer: Save up to 40% 
Stay: 06 January - 21 December 2018

If you'd like more information about the resort, or to book a holiday, give one of our specialists a call or fill in the form below.