Oman's interior deserves to be explored and this short, yet comprehensive private four wheel drive adventure is the perfect addition to lazy days spent on the glorious beaches of this wonderful country. All inclusions can be tailored to you, so if you would prefer to go at a more leisurely pace, or you would like to make changes to better suit your interests, please call us to discuss options.
Day 1 
This morning you'll leave Muscat, passing the fishing village of Quriyat, before arriving at Bimah Sinkhole, a spectacular limestone crater filled with blue/green water. Then, whilst driving along the coast, keep your eyes peeled as on a sunny day you may be lucky enough to see sharks in the clear deep blue waters, or a gazelle sprinting across the landscape. Continue to Sur, famous for its dhow building yard; in the 18th and 19th Centuries the port town of Sur was an important ship building and trading centre. Proceed to Wadi Bani Khalid, home to a number of small, pretty villages embedded in the mountains, with the wadi itself a stunning clear, deep blue. Stop and enjoy a packed lunch, then continue to Wahiba Sands, home to a traditional Bedouin tribe who are known for their hospitality and knowledge of the sands. As well as engaging with the tribe, the ever changing patterns of the dunes offer fantastic photo opportunities, more of which can be enjoyed at Desert Nights Camp where you'll overnight.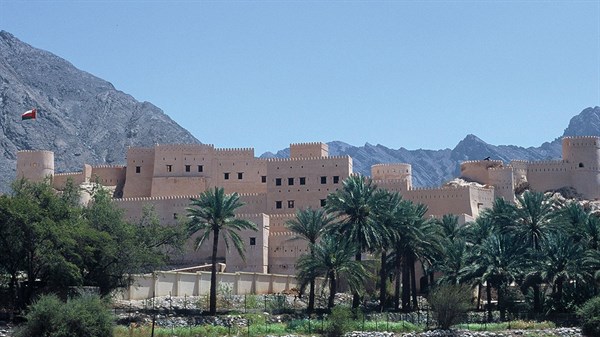 Day 2 Drive to the pretty village of Birkat Al Mauz, situated in the foothills of the Jebel Akhdar (Green Mountains) and take a walk through its lush date plantations. From here make a stop at Wadi Al Madeen, then head further into Jebel Akhdar, famed for its fruit orchards and rose water. See Wadi Bani Habib, the village of old houses, and the villages of Saiq and Al Ain, built into the hillside and overlooking dramatic peaks, gorges and wadis. Overnight at Alila Jabal Akhdar.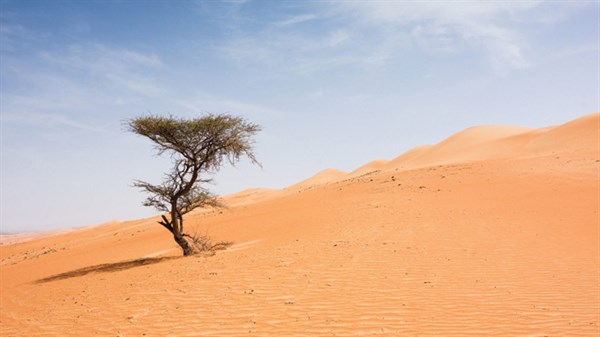 Day 3 This morning drive to Nizwa, the capital of the interior and the birthplace of Islam in the Sultanate of Oman. Here you'll visit Nizwa Souk, renowned for its intricately hand-carved Khanjars (daggers) and ornamental silver jewellery. Next, depart for Jabrin, stopping en-route for a photo at Bahla Fort, a UNESCO World Heritage Site. Jabrin is Oman's finest castle, built in the late 17th Century and renowned for its beautiful frescos. Originally it was a palace for the Immam and is a fantastic example of authentic Omani craftsmanship. Drive to Wadi Nakher, in the depths of Oman's deepest canyon, followed by the terrace farming village of Wadi Ghul. Continue to Jebel Shams, the highest peak in the Jebel Akhdar mountains with spectacular views, before heading to Muscat with a final stop in Misfah, a mountain village with stone dwellings.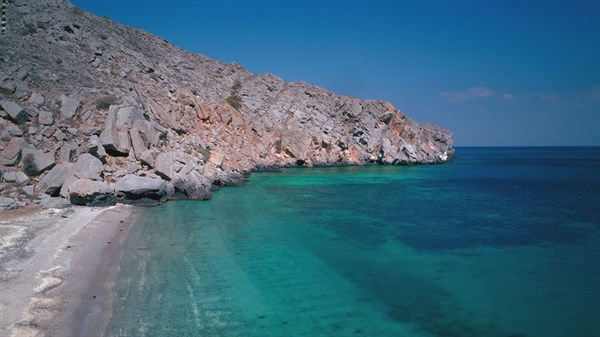 Discover other hotels in Oman or have you considered the rest of Arabia, USA, Europe and Indian Ocean?
2 Nights from
£815
per person in low season and £909 in high season, based on 2 adults sharing on Full Board, including private transportation in a luxury four wheel drive vehicle, an English speaking driver guide and entrance fees to all attractions visited.
CALL ONE OF OUR SPECIALISTS TO HELP YOU CREATE YOUR DREAM HOLIDAY AT Contrasts Of Oman Tour
0207751 0660