CALL US TO HELP YOU CREATE YOUR DREAM HOLIDAY
0207751 0660
Or enter your phone number and
let us call you back.
There is no more glamorous a way to explore the world's most exotic destinations than aboard Silversea's elegant small ships. Experience the most luxurious cruise imaginable, with spacious suites to flawless butler service and a wealth of curated excursions both on-board and ashore. A Silversea cruise is an outstanding experience you'll remember for a lifetime.
SATURDAY DECEMBER 23 - Bridgetown, Barbados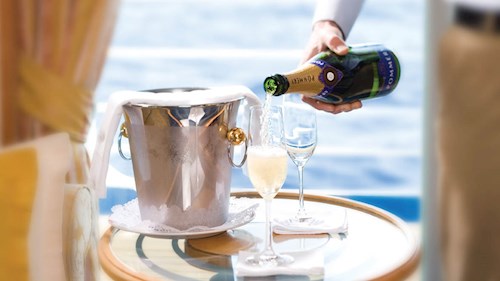 Start your journey in the beautiful island of Barbados, the bustling capital city of Bridgetown is a major duty-free port with a compact shopping area. Amongst the top attractions here is the Pelican Village cluster of workshops located halfway between the cruise-ship terminal and downtown Bridgetown where craftspeople create and sell locally made leather goods, batik, basketry, carvings, jewelry, glass art, paintings, pottery, and other items.
SUNDAY DECEMBER 24 - Bequia, St Vincent & The Grenadines
This gorgeous laid back island is the perfect place to unwind and really indulge in island life. Although boatbuilding, whaling, and fishing have been the predominant industries here for generations, sailing has now become almost synonymous with Bequia. Admiralty Bay is a favored anchorage for both privately owned and chartered yachts.
MONDAY DECEMBER 25 - Day at Sea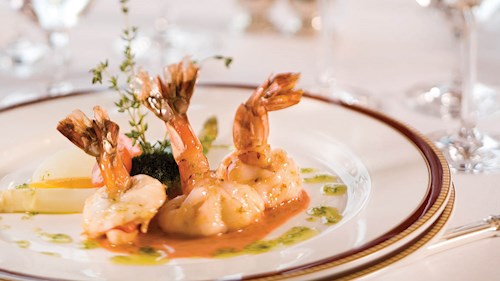 What more could you ask for on Christmas Day? As you cruise through the azure waters of the Caribbean Ocean indulge in fabulous wine and cuisine or sun yourself by the pool, the list is endless for a perfect day filled with indulgence. 
TUESDAY DECEMBER 26 - Oranjestad, Aruba 
Aruba's capital is easily explored on foot. Its palm-lined central thoroughfare runs between old and new pastel-painted buildings of typical Dutch design (Spanish influence is also evident in some of the architecture). There are a lot of malls with boutiques and shops—the Renaissance mall carries high-end luxury items.
WEDNESDAY DECEMBER 27- Willemstad, Curacao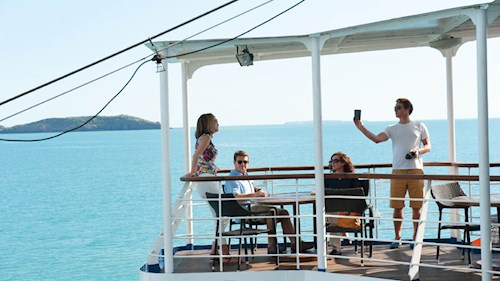 What does the capital of Curaçao have in common with New York City? Broadway, for one thing. Here it's called Breedestraat, but the origin is the same. Dutch settlers came here in the 1630s, about the same time they sailed through the Verazzano Narrows to Manhattan, bringing with them original red-tile roofs, first used on the trade ships as ballast and later incorporated into the architecture of Willemstad. The city is cut in two by Santa Anna Bay. On one side is the Punda—crammed with shops, restaurants, monuments, and markets—and on the other is Otrobanda (literally, the "other side"), with lots of narrow, winding streets full of private homes notable for their picturesque gables and Dutch-influenced designs.
THURSDAY DECEMBER 28 - Kralendijk, Bonaire
Colorful architecture lines the streets of this charming Dutch island in the Caribbean Sea, we recommend spending a day exploring the coral reef teeming with dazzling marine-life. 
FRIDAY DECEMBER 29 - St George's, Grenada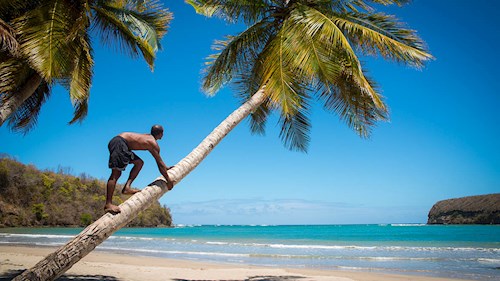 Nutmeg, cinnamon, cloves, cocoa those heady aromas fill the air in Grenada (pronounced gruh-nay-da). Only 21 miles (33½ km) long and 12 miles (19½ km) wide, the Isle of Spice is a tropical gem of lush rain forests, white-sand beaches, secluded coves, exotic flowers, and enough locally grown spices to fill anyone's kitchen cabinet. St. George's is one of the most picturesque capital cities in the Caribbean, St. George's Harbour is one of the most picturesque harbors, and Grenada's Grand Anse Beach is one of the region's finest beaches. The island has friendly, hospitable people and enough good shopping, restaurants, historic sites, and natural wonders to make it a popular port of call.
SATURDAY DECEMBER 30 - Bridgetown, Barbados 
 Finish your luxurious adventure on the powder white sands of Barbados, feeling relaxed after a week of indulgence and pampering on-board Silversea's glorious Silver Wind.
Please contact us on 020 7751 0660 to find out more.