The concept of luxury means different things to different people, and this is especially true when it comes to travel. For some it may be the latest designer hotel, as seen in the Sunday supplements, big and bold with style to burn. Or perhaps, for you, it's a mega yacht; 60m of sheer indulgence moored in the south of France. For others, the opportunity to turn off the phone, bury their toes in the sand and escape from the cares of the world on their own private island is the very definition of luxury travel.
Whatever luxury means to you, welcome to VIP by Caribtours, the elite travel service where we can make it happen.
WHAT WE CAN OFFER
35 years of experience in luxury travel
An award winning team of passionate, knowledgeable travel experts
Unrivalled access to the best hotels, villas, yachts and private jets available, with bespoke matching of the right experience to your requirements
VIP and fast track airport services in the UK and overseas
The complete peace of mind provided by a fully bonded luxury operator taking care of everything from start to finish

VIP by Caribtours brings you...
THE BEST HOTEL SUITES IN THE WORLD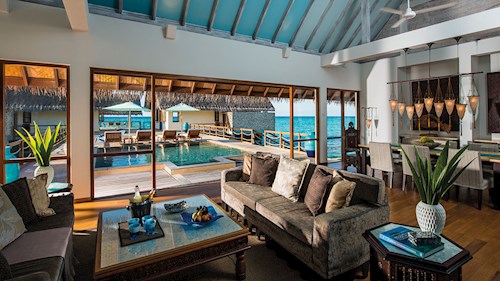 Whatever you are looking for, however demanding the brief, our expert team can find it - be it the ultimate Maldavian desert-island retreat, ultra-luxe living in Dubai or the last word in grace and space in Venice. And if you're not sure what you're after, why not let us inspire you - From butler service to private pools, stunning views to haute cuisine, our team know the finest luxury resorts intimately and are only to happy to help.
PRIVATE ISLANDS & VILLAS
Sometimes the greatest luxury in life is simply to be able to get away; to escape the crowd and live completely on your own terms. Perfect for families or groups of friends, our selection of private sanctuaries offer complete freedom and flexibility.  So whether you are looking for the home-from-home feel of a villa, or the sheer indulgence of your own private island, we have a private escape to suit.
LUXURY YACHT CHARTERS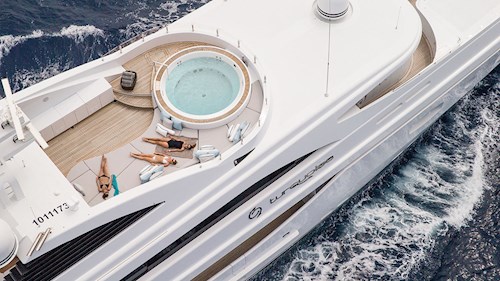 Whether you're longing for the breezy appeal of sail, the sexy machismo of a motor yacht or the no-holds-barred opulence of a mega yacht, we have something that fits the bill. We can source hundreds of beautiful yachts for you, but whatever you choose, you'll enjoy soaring vistas and vaulted cobalt skies; the invigoration of salt spray and the intoxicating freedom to roam, discovering a new destination every day.
FLY AS YOU MEAN TO GO ON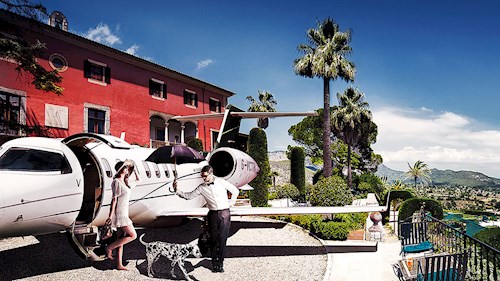 Start your holiday in style and let us make sure that from the moment you leave home your worries are forgotten.  You deserve a dream holiday every time, so we only work with the best and most reliable airlines to guarantee you excellent service. Our partnerships allow us to offer you the optimum in flexibility, comfort and reliability.
However, if you want to travel in the most exclusive, flexible and luxurious way possible, we recommend chartering a private jet. Costing less than you might think, they offer the ultimate in freedom, liberating you from predefined routes and timetables as well as opening up smaller, quieter airports. With everything from small, light 6-seaters to ultra long-range jets that fly close to the speed of sound, we guarantee to have something to suit.
THE LITTLE EXTRAS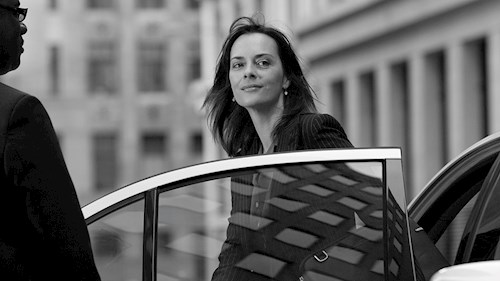 Caribtours' service goes way beyond just booking your flights, hotels and transfers. From the small and simple things such as recommending the best local restaurant, to organising a wedding for 50 guests, our Travel Advisers will go the extra mile to ensure your holiday is absolutely perfect. Below is a selection of the services we can offer.
VIP Airport Experience
To ensure the quickest and smoothest start to your journey, pre-book our VIP airport service, offering a personal meet and greet on arrival, escort through the terminal and fast track check-in and passport control. We'll even assist with personal shopping for any last minute purchases you'd like to make. It's also available on arrival back into the UK, to whisk you to your car or taxi in no time. Just the ticket after a long flight.
Arrive in Style
If you want to start your holiday in style, let us arrange a luxury transfer from your home to the airport. We can offer a reliable service with immaculately presented chauffeurs and luxury cars, taking all the stress away. Your chauffeur will be where you want them, when you want them - courteous, calm, attentive and an expert behind the wheel.
Fast Track
In many of our destinations we can now offer a fast track service which will whisk you through a priority lane at immigration and in to one of our luxury vehicles. We'll have you on the beach in no time.
CALL OUR EXPERT TEAM ON 020 7751 9153 AND LET US HELP YOU FIND THE HOLIDAY YOU DESERVE