Holiday the Elegant way and experience the best of the Caribbean with Elegant Hotels' stunning collection. These award-winning properties deliver luxury at its finest; guests are spoilt with superb ocean views and seamless service, as well as complimentary watersports and fantastic kids' clubs. You can also take advantage of Elegant Hotels' Dine Around Programme which allows you to dine in sister hotels along the coast of Barbados, complete with a daytime water taxi to ferry you there and back. At Caribtours, we love the luxury and indulgence offered by Elegant Hotels, and want to share our fabulous experiences with you.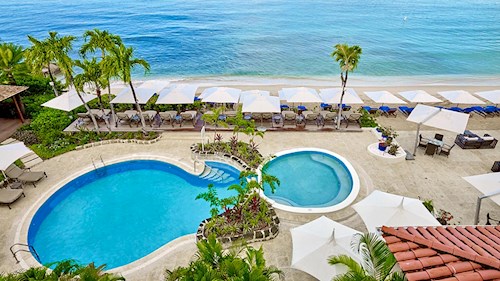 THE HOUSE

"I loved the adult-only aspect of this beautiful retreat, and the complimentary Jet Lag Revival massage I received upon arrival was a lovely touch. I felt truly pampered with the hotel's 24/7 Ambassador service to hand, and the delicious Champagne breakfast to enjoy every morning. The amenities were fantastic, and daily yoga amongst the peaceful pavilion was the perfect morning pick-me-up."

REBECCA, HEAD OF SALES

TAKE ME THERE> 





COLONY CLUB

"The Colony Club is my little slice of paradise. The stunning beachfront location coupled with the hospitable Bajan ambiance are what make this resort so special. The hotel offers a range of unique activities - I went on the paddleboard tour, swam with some tropical fi sh and enjoyed a rum and chocolate pairing experience in their fascinating Rum Vault. I particularly enjoyed the tour of the organic vegetable patch, and the 'garden-to-plate' cooking demonstration."

FIONA, PRIVATE SALES MANAGER

TAKE ME THERE>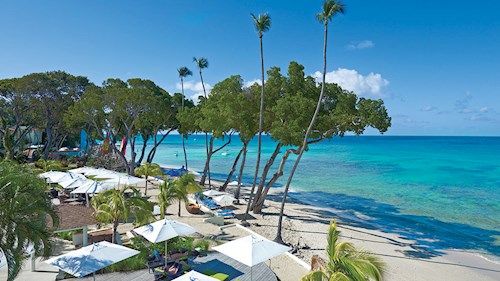 TAMARIND

"I was greeted with red-tiled roofs and brilliant white-washed buildings reminiscent of the Mediterranean. I really loved the gourmet food; the hotel has recently become All-Inclusive, and the plan incorporates dining at the esteemed Daphne's restaurant next door. There's also a fabulous spa, and snorkelling with turtles just off shore was a truly unforgettable experience. Children will love the supervised kids' club and ample activities available including watersports."

LAURA, SENIOR TRAVEL ADVISER

TAKE ME THERE>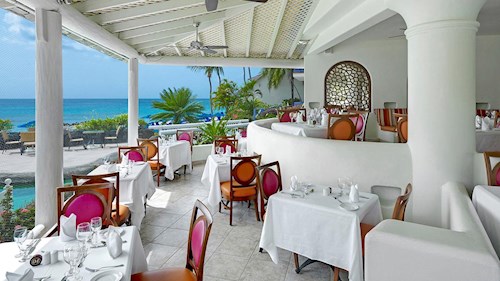 CRYSTAL COVE

"This warm and welcoming resort spoiled me from the get-go. The Beach Ambassadors were really attentive, even bringing me a daiquiri to enjoy on the beach. The dining options were fabulous, as was the opulent three-tiered freshwater lagoon pool. I was most impressed by the swim-up Cave Bar; hidden behind a waterfall, it was a very unique and special location to enjoy my cocktail."

SARAH, SENIOR TRAVEL ADVISER
 
TAKE ME THERE> 



If you'd like to find out more about any of our luxury hotels and resorts, or to make an enquiry, give one of our expert travel advisers a call on 020 7751 0660 or fill out the form below.