Set your sights on a resort that stands out from the rest, with an intimate boutique hotel that delivers on personal touch, thoughtful detail and endearing character.

We've handpicked some of our favourite privately-owned resorts with especially outstanding accommodations, dining and activities to please all types of holidaymaker.

"Bags of character"
Bequia Beach Hotel, Bequia, St Vincent & The Grenadines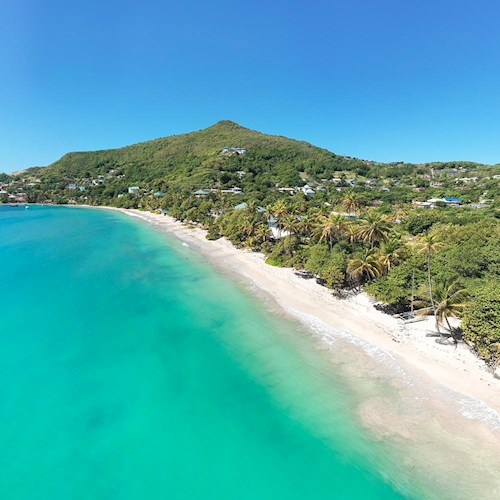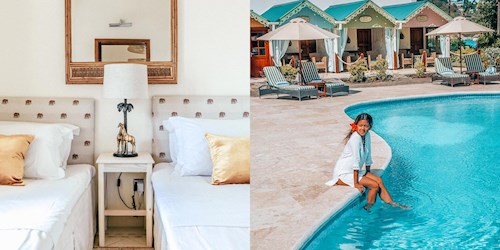 Not only does Bequia Beach Hotel occupy one of the most stunning locations in the Grenadines (the outrageously-beautiful Friendship Beach), but its bright furnishings and bags of character make guests feel completely relaxed and at ease from the moment they arrive.

Large families will appreciate the addition of the new four-bedroom Palm Villa with Private Pool which sits nestled into the gardens, and kids will no doubt be captivated by the outdoor poolside movie theatre.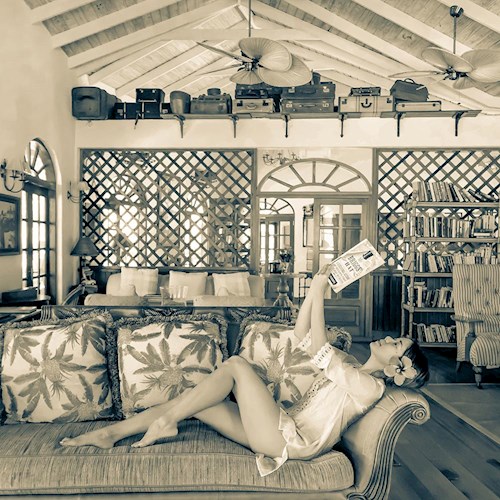 TAKE ME THERE >

"A haven of tropical birds, trees and plants"
East Winds, Saint Lucia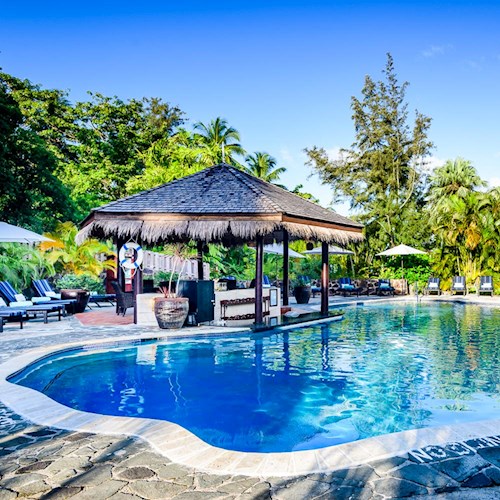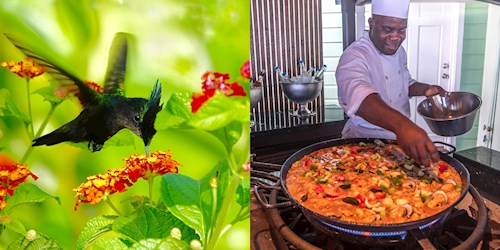 There are just 30 cottage-style suites at the intimate East Winds, and they're surrounded by a haven of tropical birds, trees and plants. There's a high emphasis on cuisine here; you'll savour fresh ingredients harvested from the resort's own gardens, can take Caribbean cooking classes, and learn about bean-to-bar chocolate making.

If the resort's serene setting inspires you, register for the creative writing retreat in November; the course includes a cookery class, meditation session and garden tour alongside daily writing workshops.

TAKE ME THERE >

"Amongst the best all-inclusive resorts in the world"
Curtain Bluff, Antigua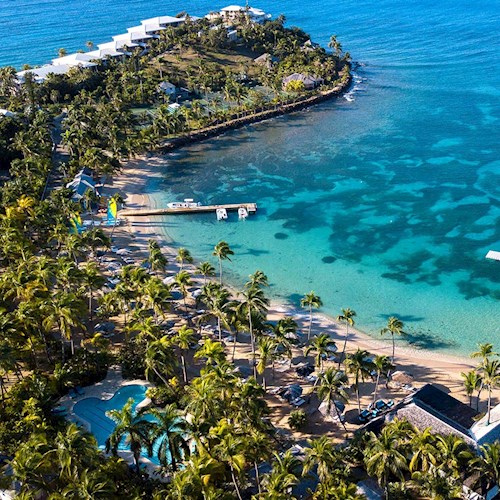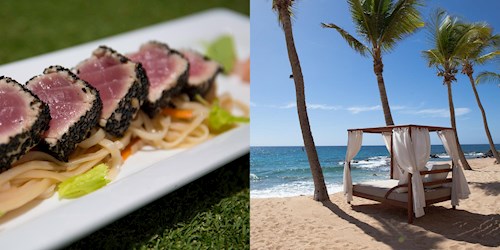 Curtain Bluff is consistently ranked amongst the best all-inclusive resorts in the world. It's no surprise when you think about what's included – gourmet dining, a range of activities including snorkelling, tennis, yoga and waterskiing, and a fantastic kids club.

It's not just families that have all the fun here, though; couples will love the daybed-style cabanas and attentive concierge service on the beach.

TAKE ME THERE >

"Elegance and style"
Jamaica Inn, Jamaica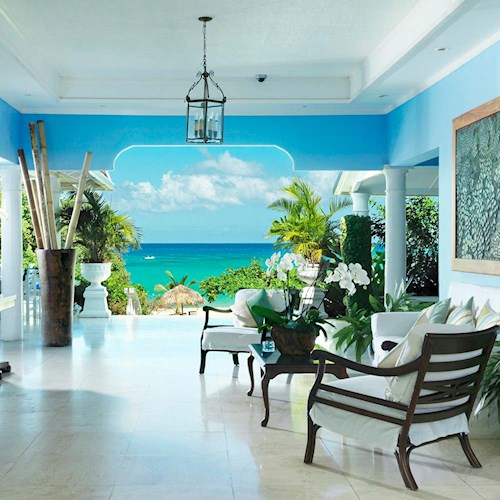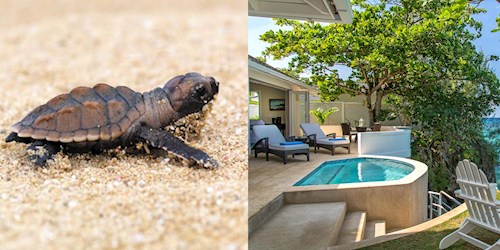 A sense of elegance and style infuses the wonderful Jamaica Inn, a hotel that's been drawing guests back time and time again since 1950. It's not just its storied history and glitterati of past guests, including the likes of Marilyn Monroe, that define this Jamaican icon, however.

The resort displays a fierce passion for conservation with its coral restoration and turtle project, supporting the beautiful natural environment. In addition, the resort runs a programme of cultural activities and excursions that give back to the local community.

TAKE ME THERE >

"Floating coconut bar"
Young Island, St Vincent & The Grenadines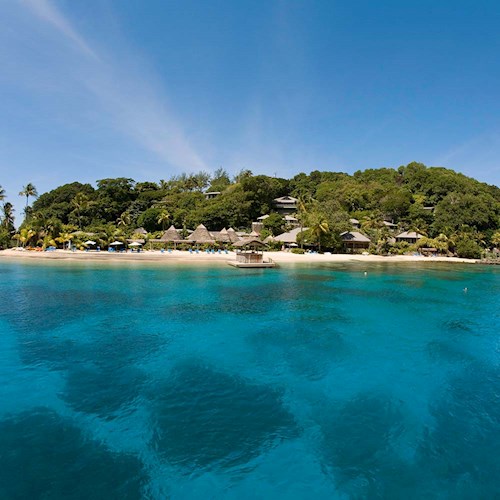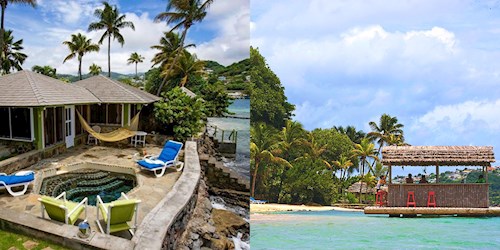 At the beautiful Young Island, not only will you feel a million miles away from the real world, but you'll be just a short boat ride away from the mainland of St Vincent should you wish to explore further afield.

There's plenty to keep you occupied on Young Island itself though, including comfortable cottage accommodation, a range of complimentary watersports, a fun floating coconut bar in the sea, and the recently-refurbished Captain Bligh Bar, the resort's social hub.

TAKE ME THERE >

"Artfully crafted cuisine"
Sandy Haven, Jamaica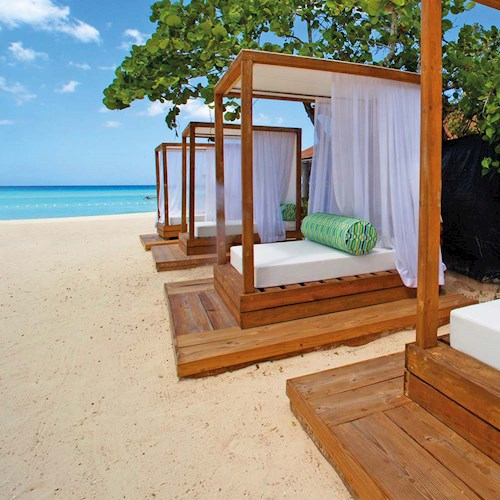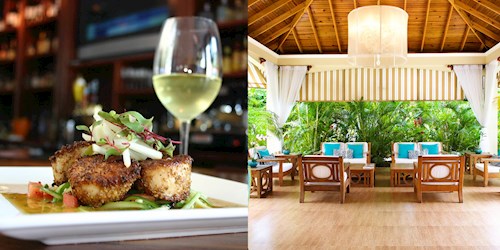 This stylish and intimate boutique hotel is set on the white sands of Seven Mile Beach, just footsteps from Negril's vibrant restaurant and nightlife scene. The hotel has its own secluded beach area dotted with comfortable cabanas and sun loungers, and the beach itself is a starting point for every watersport imaginable.

When evening falls, head to Bongos Restaurant & Bar for a romantic beachfront meal, artfully crafted by the hotel's talented chefs.

TAKE ME THERE >

If you'd like to find out more about these beautiful boutique Caribbean resorts or any other hotels in the Caribtours collection, give one of our expert travel advisers a call on 0207751 0660 or fill out the form below.
Welcome To Our Beautiful World.