Travel Adviser, Louise, has just returned from Turkey where she stayed at the stunning D Resort Göcek - she fills us in on the best of this beautiful spot on the Turquoise Coast.

Having just returned from my first ever visit to Turkey it certainly exceeded my expectations. The Turkish Riviera is stunning with lush green mountain scenery both inland and out to sea with something to suit everyone's taste whether for foodies, spa lovers or sports enthusiasts! I flew into Dalaman, ready for my stay at the beautiful D Resort Göcek.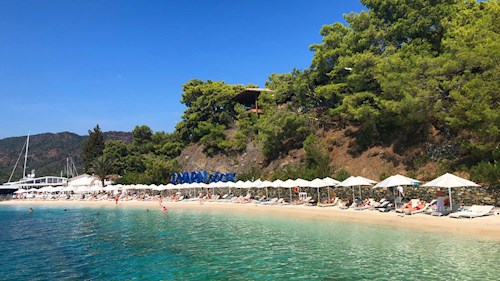 The resort is a member of Small Luxury Hotels of the World so I was expecting big things, and it certainly didn't disappoint. It felt like I was walking through a quaint village as the rooms are housed in low rise buildings scattered around the grounds which are filled with pools, lots of beautiful flowers and trees, and there's even a little river that runs through the property.

It had a very unpretentious and relaxing atmosphere, and there were quite a few families with smaller children, as well as couples.

Rooms and suites are decorated in a nautical style, with crisp white bed linens adding a very luxurious feel. I particularly liked the Premier Suites Pool Access for a swim up option; the pool used is exclusive to this room category.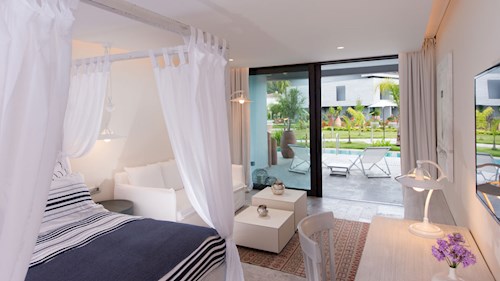 There are also suites with their own private pools for those that want to splurge and enjoy extra privacy. There are 14 different room categories and just 103 rooms, so although the hotel isn't particularly large in size, there's a great selection of accommodation options. If you're unsure which room would suit you best, talk to me and I'll recommend the most suitable option.

The dining was superb here, I really couldn't fault a thing and I'm picky! Breakfast was an amazing spread at the Olive Tree Restaurant with raw honeycomb and a chocolate fountain, which was a first! Lunch at The Breeze Restaurant, which is located at the beach club on its own private beach, was fresh salads, mezze and local delights (cheeky kebab with all the trimmings please!). Many tables are right on the water's edge so you can watch the yachts passing by while sipping your favourite Turkish beer or wine – I was in heaven!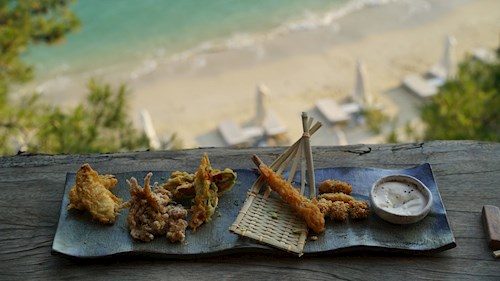 There was also the trendy Q Lounge which I just loved! It's sister restaurant to the famous Zuma, and has a gorgeous hillside setting, atmospheric lighting, DJ on occasional evenings, amazing cocktail list and incredible Japanese food – you're in for a treat!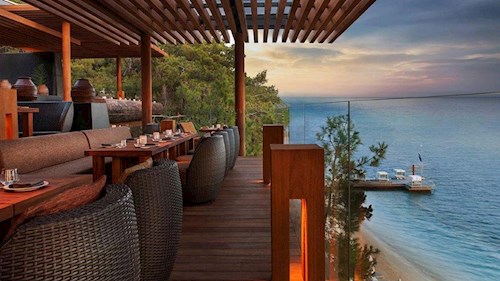 The D-Spa was also lovely; it was in the basement and had all the wellness facilities you could think of, including a Hamman, saunas, steam room and ice fountain, along with an excellent fully-equipped gym. They also do morning yoga/stretching classes three times per week.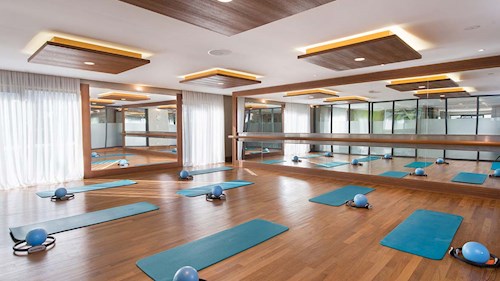 I loved the location here as it was in Göcek which is a small village popular with locals and tourists alike. It's only a few minutes bike or buggy ride away from the beautiful beach club and marina. Shops and local restaurants are literally on your doorstep, and there's the opportunity to go on yacht cruises which I couldn't recommend enough. I went on one and had bubbles on board, fruit and nut platters, beach house music and incredibly romantic views at sunset.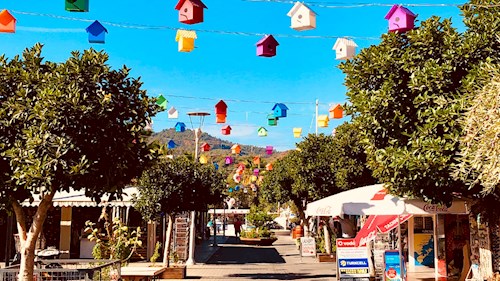 My top tip: Take sterling to change into Turkish Lira on arrival. Euros are also accepted, though I found most places were priced in local currency so Turkish Lira will be much better value.

If you'd like to find out more about Turkey, or to make a holiday enquiry, give me a call on 020 7751 0660 or fill out the form below.