The Domes Resorts is a luxury and stylish hotel brand, which have carefully created unique experiences. This prestigious collection of properties is dotted throughout the beautiful Greek Islands, with their flagship hotel, Domes of Elounda found in Crete. Each Domes hotel has elegantly complemented the natural surroundings, and blends seamlessly, with uninterrupted views of the classical Greek landscape.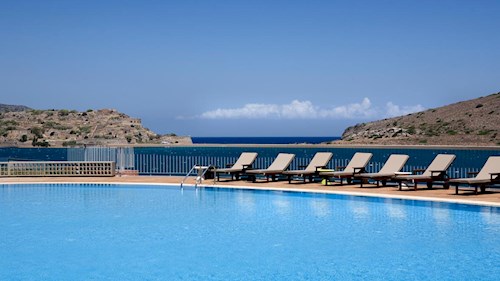 DOMES OF ELOUNDA, AUTOGRAPH COLLECTION, CRETE, GREECE
Perched on the hillside with sweeping views across the gulf of Elounda and UNESCO protected island of Spinalonga, the Domes of Elounda offers a luxurious base from which to explore the eastern side of the island. Each of the uniquely-designed suites features an outdoor heated Jacuzzi or private pool. For something extra special with enhanced privacy, opt for one of the two- or three bedroom Domes of Elounda Villas and Residences – part of the Haute Living Selection. The hotel's natural, sandy beach offers sunbeds and hammocks as well as a water sports centre. Back up at the hotel, you can choose from five different pools, relax in the modern Soma Spa and make use of the fitness room and tennis court. For families, the hotel offers various children's clubs with activities throughout the day.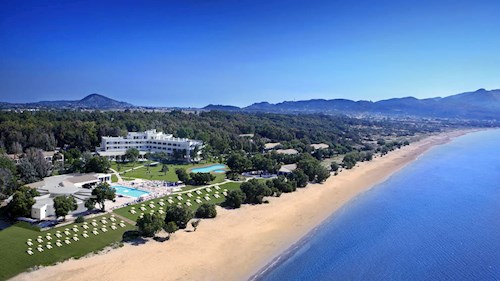 DOMES AULUS ZANTE, ZANTE, GREECE
Domes Aulus Zante is situated in a marvellous, yet outstanding fragile ecosystem, unique across the globe. It provides adventure-seeking families & couples, the ideal holiday for bonding and lifetime memories on the most envied beachfront location of Zante. Domes Resorts' signature epicurean experiences, defining design, passion for magic and soulful service create a combination of hassle-free, Cool inclusive concept and convenience for couples and families alike. Expect the comfort of home with the luxury of a curated vacation with a touch of Greek summer; and all the inspiration in the world to make collective memories with loved ones. Facilities include the Soma Spa, three restaurants, two bars, an extended adults-only area, all set within a Natura protected turtle sanctuary on a 60-meter-wide sandy beach.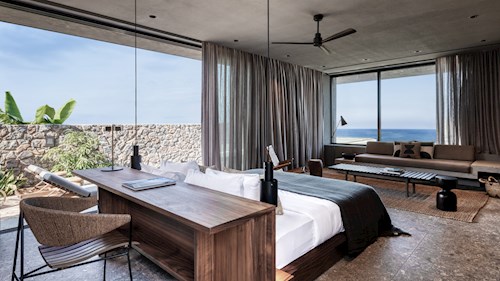 DOMES ZEEN CHANIA, A LUXURY COLLECTION RESORT, CRETE, GREECE
The modern Domez Zeen Chania is a luxurious, understated boutique resort, surrounded by tropical greenery, rising mountainsides and the Mediterranean Sea. This oasis is particularly suited to families with engaging activities for children and a handful of places for adults to relax, including garden terraces, an attractive private beach and the outdoor Jungle Spa. The accommodation has been thoughtfully designed with a handful of rooms and pavilions that are perfect if you have the kids in tow and others that are perfect pour deux. It's well worth upgrading to the Haute Living Selection - you'll enjoy complimentary Half Board, as well as a 24-7 concierge service and many more exclusive services.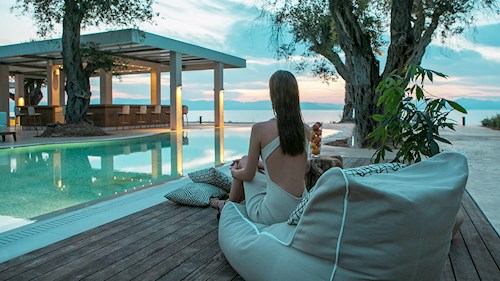 This elegant adults-only property is the latest addition to Domes Resorts. Originally built in the 1960s for the Onassis family, the property has been host to illustrious guests including the very King of Greece himself, as well as film stars and famous personalities over the years, and continues its legacy today after a multimillion-euro renovation. The oceanfront resort is part of The Luxury Collection® and offers stunning views, a serene environment and an elevated adult-only luxury experience.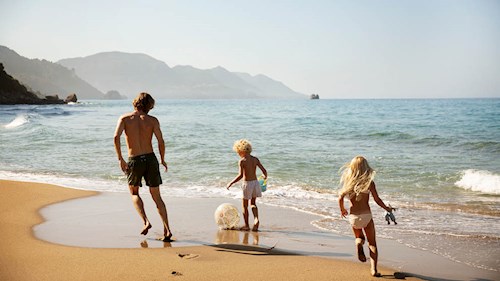 The 233 rooms and suites range from adult-only tropical retreat rooms with balcony to sapphire family retreats with two additional beds for the little ones with many rooms boasting a swim-up pool. Upgrade to Haute Living for an array of extra benefits including 24/7 dedicated concierge, upgrade to dine around half board and exclusive check-in.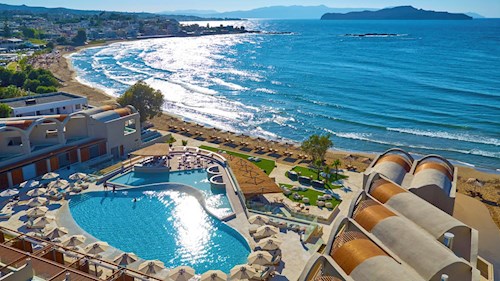 DOMES NORUZ CHANIA, CRETE, GREECE
With its arched domes resembling the Venetian Harbour in nearby Chania, Domes Noruz Chania impresses at first sight. This adults-only enclave oozes luxury and style, has a pampering spa, contemporary accommodations, a private stretch of beach and is perfect for a romantic couples holiday or honeymoon.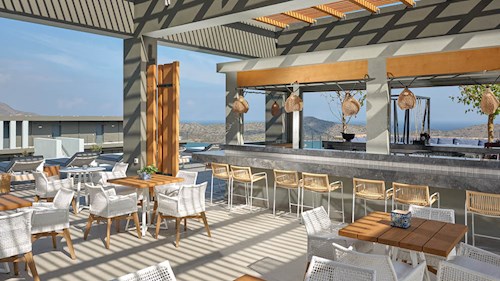 Sitting on a Natura-protected nesting ground of the loggerhead sea turtle, prepare to witness profound beauty. Lie in the grass beneath the pine forest that gives the turquoise Ionian it's vivid color. Take cooling dips in shallow crystal waters and experience rare marine life encounters. With nearby, vibrant villages close enough to walk to, and just far enough to allow for peaceful relaxation, this magical strip of beach is admittedly Zante's prime location.