Barbados is the jewel in the crown when it comes to Caribbean Isles; with its 70 miles of ethereal white sand and crystal clear waters, its vibrant nightlife, luxury hotels and exquisite culinary offerings, it's the island that really does have it all. Whether travelling as a couple or with your extended family, and your holiday mantra is meditative or you prefer a more active break, this beautiful friendly isle has you covered.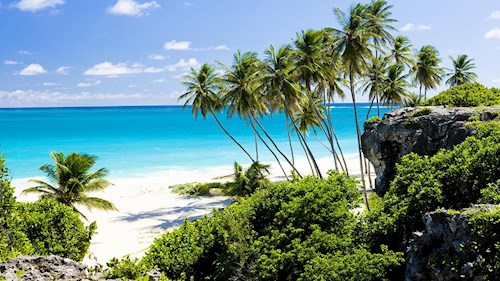 If adventure lights your fire, you may want to take to the seas and paddleboard around the island, taking in the views of the distinctive rock formations and unique caves. Be sure you've got your snorkels at the ready and head to Carlisle Bay to dive into the wonderful world beneath the waves, where curious leatherback turtles and an array of marine life welcome you to their watery domain.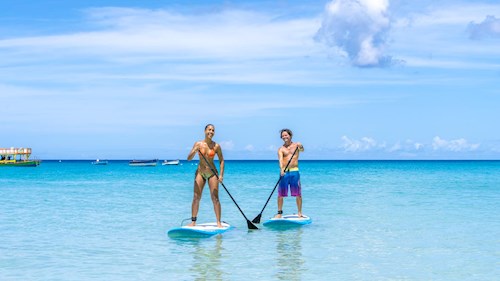 As the sun sets in paradise, Barbados' bright and lively culture comes to life, as Bajans and tourists alike head to St Lawrence Gap. The Friday night Oistins Fish Fry is a must-visit for seafood fans; it's where locals can be found grilling and frying fresh swordfish, mahi-mahi, snapper and flying fish. The locals will definitely make your stay extra special and keep you coming back.