Escape to the sun for a spot of tennis. There are luxury resorts all around the world that provide the perfect facilities, tuition and guidance for all levels.

Annabel Croft Tennis Holidays

The Annabel Croft Tennis Academy was founded in April 2009 by the former British number one, Annabel Croft, and is now approaching its tenth year. The academy has delivered coaching classes to over 3,000 players at various venues, including a regular programme of over 300 players at the National Tennis Centre in Roehampton.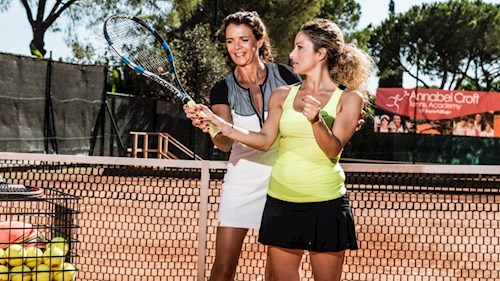 Pine Cliffs Resort, Algarve, Portugal

The Academy has since expanded to the Mediterranean at Pine Cliffs Resort in Portugal where the Annabel Croft Tennis Academy offers individual coaching sessions and group lessons to tennis enthusiasts whilst on holiday. Annabel and her team ensure that the academy is run to their high standards, providing enjoyable and educational coaching using Annabel's signature on-court philosophy of 'movement and repetition'. There are a range of packages to choose from, including One2One Private Coaching, three-day weekend retreats and five-day group coaching programmes for adults. 



There are also junior courses for younger players that run at the same time as the adult courses, meaning the whole family can benefit from lessons that cater to their individual abilities and needs.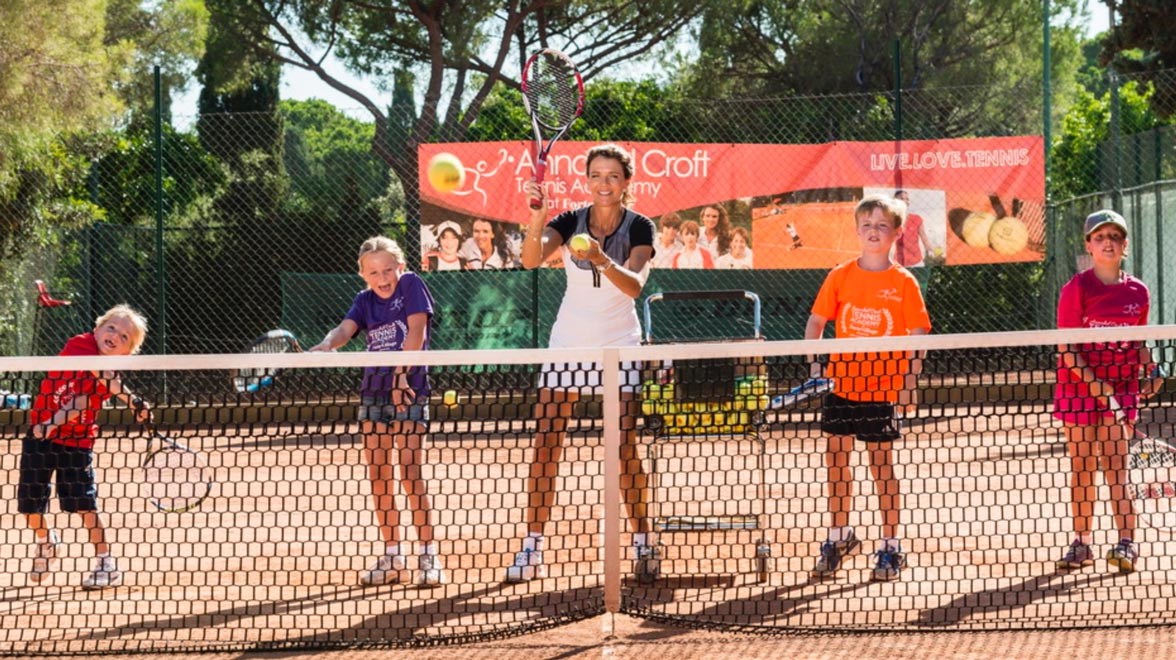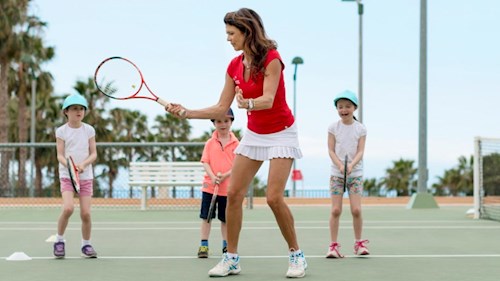 The sunny Mediterranean locations mean that, afterwards, you can retreat to the beach or relax by the pool. Caribtours has teamed up with Annabel Croft and her team to create a memorable holiday for tennis enthusiasts.

For many, Pine Cliffs Resort is the Algarve's best kept secret. This newly-renovated resort is tucked away within 700 acres of pine trees, overlooking a glorious sandy beach. There's an impressive array of onsite activities and facilities, as well as an incredible dining offering with nine restaurants.

TAKE ME THERE >

Caribtours can organise a holiday in the sun for tennis enthusiasts, whether you want to escape to the sun-soaked Caribbean with its leafy palms and powder-soft beaches, or closer to home in Europe where you can practice your game in destinations including Italy, Spain and Greece. Or, if the stunning islands of the Indian Ocean are calling out to you, there are resorts there, too, that we highly recommend for tennis enthusiasts.