Sail to over 900 destinations around the globe with Silversea's fleet of elegant, small ships. Perfect for the discerning traveller, you can expect spacious suites, outstanding service and exquisite cuisine. Silversea is passionate about service and with one crew member for almost every guest on board, you'll find your every need is catered for as you cruise in unparalleled all-inclusive luxury. The small ships offer exciting itineraries and a more personal experience than larger, mass market cruise lines, gliding into remote harbours in exotic locations or right into the heart of a city.

You can now book your 2020 voyage! Call us for more details. 

From voyages taking in the Caribbean and Gálapagos Islands, to cruises encompassing destinations as diverse as Auckland and Osaka, Silversea offer a medley of adventures to destinations around the globe. Below are just a few of our suggestions from the many fabulous voyages that you can embark on with Silversea. We can organise your perfect cruise holiday, tailor-made for you including pre- and post-cruise stays. 
Silversea Itineraries

Barbados to Fort Lauderdale
Departing 22 March 2019 & 08 February 2020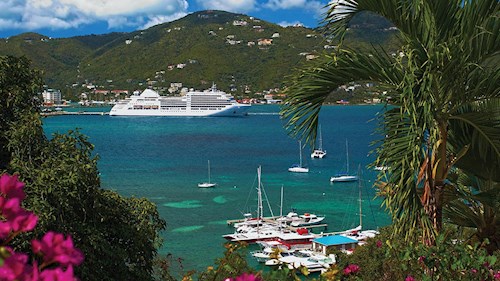 There's nothing quite like a Caribbean cruise and what better way to enjoy the azure waters and white sandy beaches of one of our favourite destinations. This voyage takes in nine different islands including the Grenadines, Saint Lucia and Antigua. Enjoy your days at sea aboard Silver Spirit in 2019 and the Silver Wind in 2020, with their first-class dining and the spacious decks allowing plenty of room to soak up the sun.

11 days from £4,299 per person.

Athens (Piraeus) to Barcelona
Departing 02 November 2019 & 12 September 2020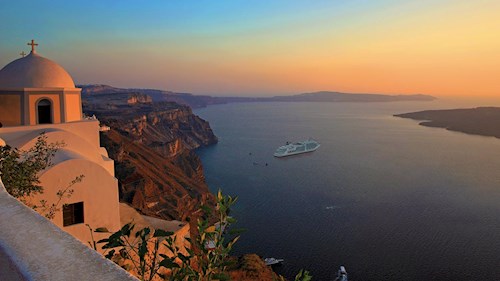 Join Silver Shadow for this winter sun cruise with time spent in glamorous yet diverse destinations including Malta, Sicily and Naples. You'll also sail along Italy's spectacular east coast, before stopping to admire the Belle Époque grace and luxury of Monaco and newly-renewed cultural hub of Marseille - before finishing your voyage in Barcelona. Or, you can book now for this voyage in 2020 on the brand new new Silver Moon!

10 days from £4,439 per person. 

Silversea Ships

Silver Wind
• 7 - 15 night cruises departing from Fort Lauderdale, San Juan or Barbados. Ports of call include St Thomas, Tortola, St Barths, St Maarten, St Kitts, Turks & Caicos, Belize, Cozumel, Grand Cayman, Saint Lucia, Dominica, Barbados, Antigua and Bequia.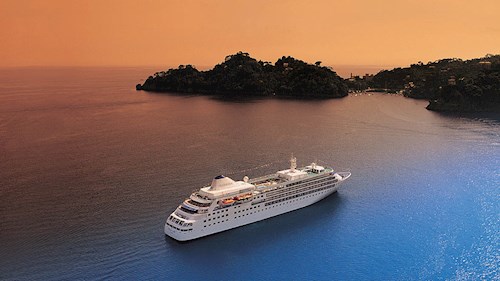 Sailings: 15 November 2018. 21 & 29 December 2018. 05, 14, 21 & 28 January 2019. 07, 14 & 21 February 2019. 03, 10, 24 & 31 March 2019. 10 & 19 April 2019. 10 & 21 November 2019.

Silver Spirit
• 7 - 15 night cruises departing from Barbados, Fort Lauderdale or New York. Ports of call include St Kitts, Gustavia St Barthelemy, Roseau, Bridgetown, San Juan, Cozumel, Belize City, George Town Grand Cayman, Saint Lucia, St Maarten, Guadeloupe, Bequia, St Barthelemy.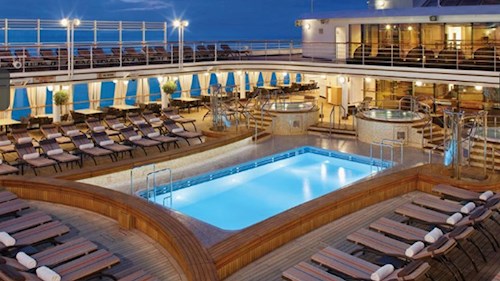 Sailings: 05, 16, 23 & 28 November 2018. 02, 11 & 21 December 2018. 04, 18 & 29 January 2019. 08, 15 & 22 February 2019. 04, 15 & 22 March 2019.

Silver Whisper
• 7 - 17 night cruises departing from New York, Fort Lauderdale, San Juan or Bridgetown. Ports of call include Grand Turk, Samana, St Barthelemy, Saint Lucia, St Kitts, California, San Francisco, Tortola, St Maarten, Antigua, Puerto Rico, Dominica and Colombia.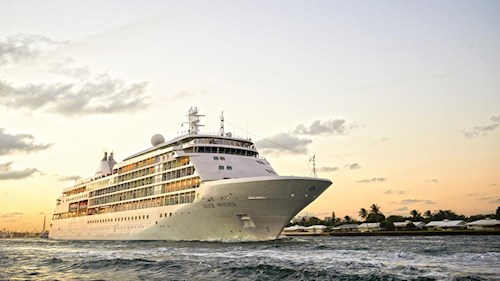 Sailings: 31 October 2018. 04, 10 & 26 November 2018. 20 December 2018. 01, 11, 22 November 2019. 06 & 20 December 2019.

Cruise & Stay
We would be delighted to arrange for you to combine your cruise with a stay at one of our hand-picked luxury Caribbean hotels. Please speak to one of our Travel Advisers for personal recommendations.
7 Nights from
£3,259
Based on 2 adults sharing a Vista Suite on Silver Spirit, including butler service in every suite, beverages in-suite and throughout the ship, including champagne, select wines and spirits, 24-hour dining service, on-board entertainment and all on board gratuities, return scheduled flights, private transfers and a UK airport lounge. Based on The Barbados to San Juan Cruise. 
CALL ONE OF OUR SPECIALISTS TO HELP YOU CREATE YOUR DREAM HOLIDAY AT Silversea
020 7751 0660