By thinking a little about your holiday destination before you travel, and taking some simple steps when you are there, you can gain so much more from your holiday. You will also be making a positive contribution to the people and the places you visit.

Please put your litter in the bin and recycle
Although recycling is still relatively new in Jamaica, you will find some hotels that are equipped with areas where you can separate your waste. It's a good idea to check with guest services or reception to find out about the hotel's recycling initiatives. While you are out and about, please make sure you put your litter in a bin.

Please use water wisely
Take short showers rather than baths, turn taps off while cleaning your teeth, and make sure all taps are fully turned off when you have finished using them. If you take a shower at the beach, please make sure you turn the shower off afterwards.


Buy local
Jamaicans pride themselves in the area of arts and crafts, and by buying locally made souvenirs you will be helping the local economy. Many of the larger all-inclusive hotels will host a vendors' market on property so you can browse and buy at your leisure. US dollars are widely accepted throughout Jamaica but if you decide to explore and go shopping, take a little Jamaican money with you so that you can give the exact currency for your purchase.

Be sparing with electricity
Remember to switch off lights and air conditioning units when you leave your room, and don't leave the TV on standby. It's also worth noting that whilst most hotels use a 110 volt system, some use a 220 volt system, so it's worth checking your appliances before you go.

Please try to re-use your towels 
Ask at your hotel reception if a towel re-use scheme is available. Many hotels offer this, and by not changing your towels every day you'll be helping to save water, electricity and chemicals used for laundry.

Enjoy meeting the locals
Jamaicans are very friendly people and the island is a great place to relax. However, do keep personal belongings in a safe place and be aware of your surroundings... just remember to take a little care, as you would in the UK.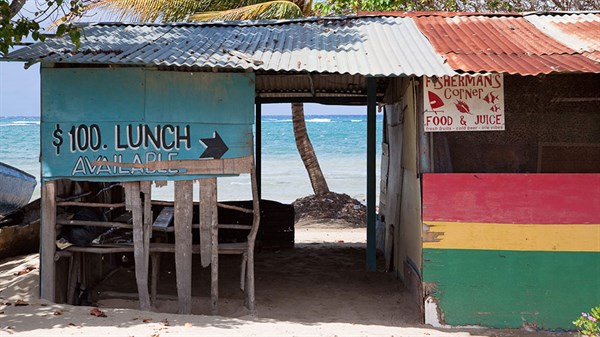 Book a local excursion to explore Jamaica
Jamaica is a beautiful island, and if you'd like to explore it more, why not book a local excursion, or travel with a licensed taxi. If you do decide to hire a car, ask at your hotel reception for help and advice on planning a route - it is easy to get lost! Make sure you stick to the speed limit, speeding is an offence and the police often carry out speed checks. Remember not to leave your hire car unlocked or leave valuables on show, and take a little care, just as you would in the UK.

Celebrate festivities with the locals for a unique Jamaican experience
Jonkanoo, called Junkanoo on other Caribbean islands, is Jamaica's Christmas celebration. Party-goers dressed in masquerade parade through streets in celebration of their West African and slave heritage.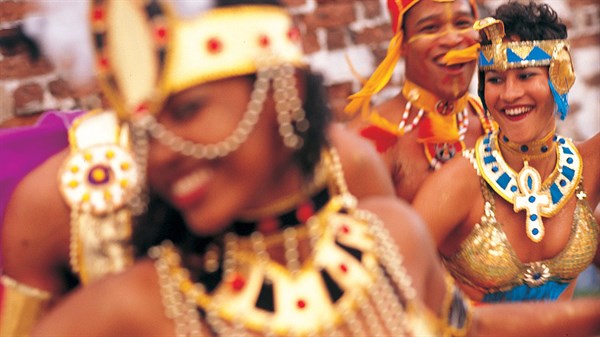 Help preserve the coral and marine life
The coral reefs in Jamaica are beautiful but fragile. When snorkelling or diving, please refrain from walking on, touching or removing coral. Please do not buy shell products, or lobster out of season, help to preserve marine life and leave it as you found it so that others can enjoy it too. Ask in restaurants for locally sourced and seasonal food - it will be fresher and tastier, and help to support the local economy!

Get into the Jamaican spirit!
Get a little closer to the country you are visiting by checking out some of the local attractions and festivals - the Bob Marley Museum is a favourite, and the National Festival of Arts runs throughout the summer. Jamaica is also a reggae lover's heaven, with festivals all year round, including: 
The Air Jamaica Jazz & Blues Festival (usually held early in the year) 
International Reggae Day (usually celebrated in July) 
Reggae Sumfest (takes place the first week in August each year in Montego Bay)


This guide is reproduced courtesy of The Travel Foundation. For further information, visit their website, Make Holidays Greener.