Aer Lingus is the national airline of Ireland, founded in 1936. Its primary mission is to become the leading value carrier operating across the North Atlantic enabled by a profitable and sustainable short-haul network and supported by a customer-focused brand and a digitally-enabled value proposition.

In summer 2022, Aer Lingus will operate over 100 routes, flying to over 71 direct routes and to 62 destinations from Ireland to the UK and Europe. The airline operates 16 transatlantic routes from Dublin, Shannon and Manchester UK to North America and the Caribbean. Aer Lingus is a 4-Star airline, awarded by Skytrax, the international air transport rating organisation. Aer Lingus is a member of International Airlines Group (IAG), one of the world's largest airline groups.
Transatlantic Destinations from Ireland
New York, JFK
Newark, New Jersey
Boston
Washington, DC
Hartford, Connecticut
Philadelphia
Orlando, Florida
Miami, Florida
Chicago
Los Angeles
San Francisco
Seattle
Toronto
Transatlantic Destinations from Manchester
New York, JFK
Orlando
Barbados
Welcome to our Beautiful World. We look forward to sharing it with you.

Call our team now on 020 7751 0660 to discuss your holiday plans.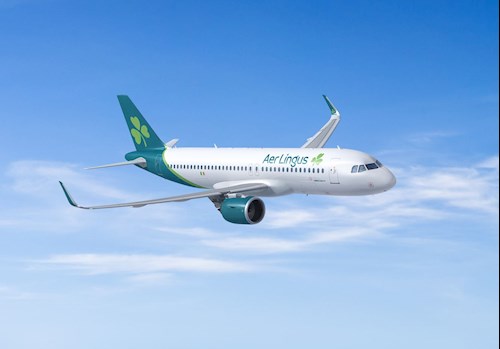 Holidays to Barbados with Aer Lingus
If you are looking for a Caribbean escape, then an Aer Lingus Holiday to Barbados from Manchester is what you are after Aer Lingus fly Direct to Barbados - this is the perfect flight to upgrade to Aer Lingus' is Business Class cabin and enjoyed the extra perks such as more luggage for all of your holiday essentials and access to the Business Class lounge.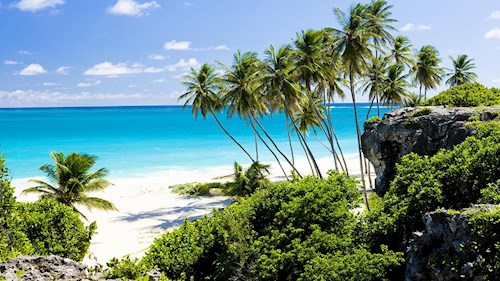 If you'd like to find out more about Aer Lingus or have any travel queries, do contact our expert travel advisors on 0207751 0660 or fill out the form below.