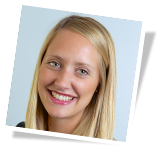 Necker Island is the world's most famous private island. Every luxury imaginable and the most breathtaking natural scenery awaits guests at this enchanting paradise... even so, Travel Adviser, Abi, just had to visit for herself to road-test it for our clients.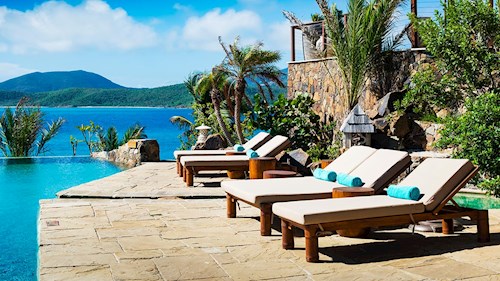 Having worked for Caribtours for 10 years, I've been fortunate enough to have visited some of the most luxurious resorts on the planet. Even so, I was awe-struck when I was invited to the world's most famous private island, a place of unparalleled luxury and jaw-dropping natural beauty. Surely nothing could ever top this!

I left early in the morning to catch my flight to Antigua with Virgin Atlantic. From there, it was only a short flight on a small eight-seater plane to Tortola, the capital of the British Virgin Islands. When you land in Tortola it's walking distance to the dock (but they also provide a car) to get the 30-minute private boat over to Necker Island – they pop the Champagne as soon as you're on board!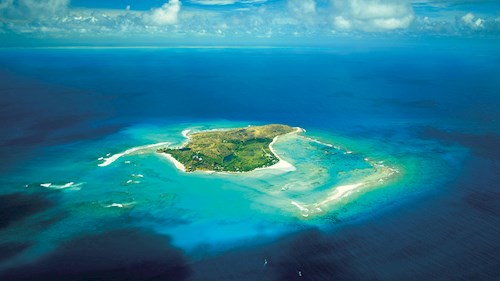 We arrived at the famous Red Dock which is painted to look like a red carpet, just to add that extra bit of glamour to your arrival! The staff were really sociable and friendly; they're mostly expats from around the world, including Europe, the USA and South Africa. It's a fun atmosphere and you can invite them to join you for drinks and parties. There are 120 of them to look after you and they're really good at knowing what you want before you even know yourself.

Island Life

We were told to treat the island as our home, help ourselves to drinks behind the bar and plug our phones in to the stereos to play our own music. It felt like much more than a hotel, more an exclusive retreat reserved just for us. Absolutely everything is tailor-made to your requirements, and the event planners like to find out as much information as possible before a stay. They told me some guests want to skydive onto the beach this year, so they're busy planning that at the moment!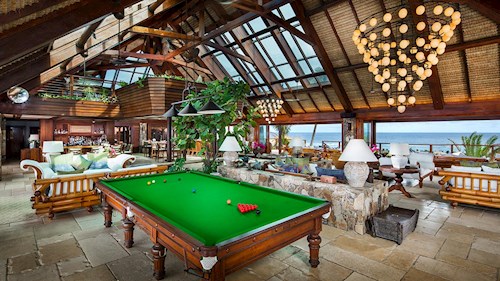 It may be a small island, at just 74 acres, but you're never short of things to do. Every watersport imaginable is on offer – kite surfing, kayaking, snorkelling, you name it – and if you're unsure about anything, that's no problem at all, as instructors are always on hand to give you tuition at no additional charge.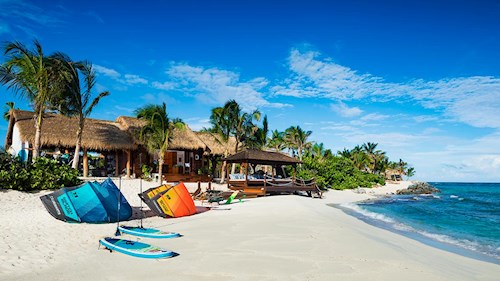 One of Richard Branson's hobbies is tennis, and there is a real emphasis on this at Necker Island, with a pro on hand at all times for lessons and tournaments. Richard plays every morning when he's there.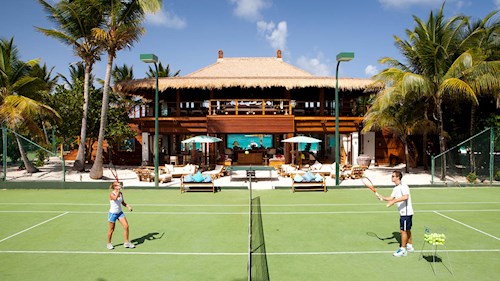 It's also a really fun place for families or team bonding; the staff love organising beach Olympics, boat races and games, and there's a personal trainer who can arrange challenging bootcamps! If you're an active type, you'll be spoilt for choice with all the many activities to take part in and trainers on hand, although there are plenty of hammocks dotted around for chilling out and, of course, the beaches are irresistible.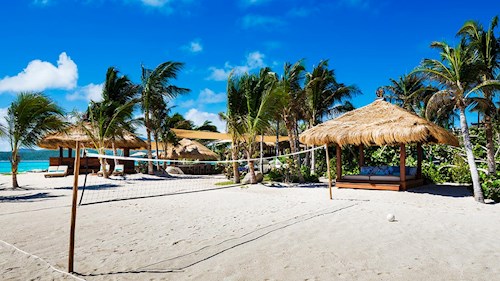 Eating Experiences

Dinner was something to look forward to each evening, as there was always a different theme – not only would the cuisine change, but there would be different décor every night to accompany it! On Moroccan night, they turned the Beach House into a riad and on casino night, the Great House was transformed into a glittering Vegas-style casino!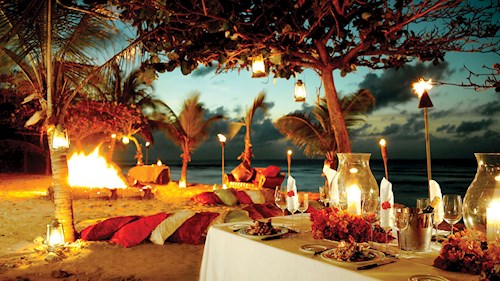 Guests renting the island exclusively can choose whichever theme nights they want, and the staff will even source fancy dress outfits for them if they want to get really into it! Meals are served in a different location around the island each day so you never get bored of dining in the same place. And if you want some privacy or romance, private dining away from the rest of the group can be arranged, too.

One of my dining highlights was feasting on a colourful array of handmade sushi which was served in a kayak floating in a giant hot tub!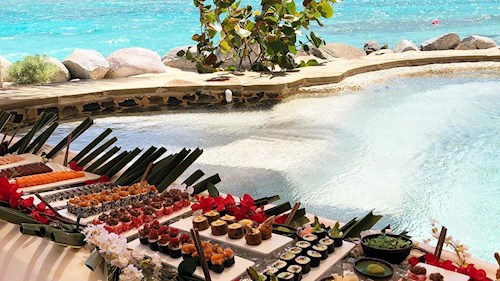 Slumber In Style

There's capacity for up to 30 guests on island, and the rooms are mostly located the Great House. The Master Suite is incredible; it has a hot tub, outdoor bath and shower, and three balconies taking in the most breathtaking panoramic views. Definitely a perfect hideout for the head of the group!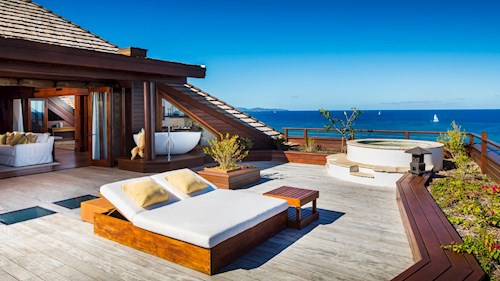 There's also a bunk room in the Great House which is really cute. It can sleep six children and a lot of people also use it for nannies, make-up artists, etc.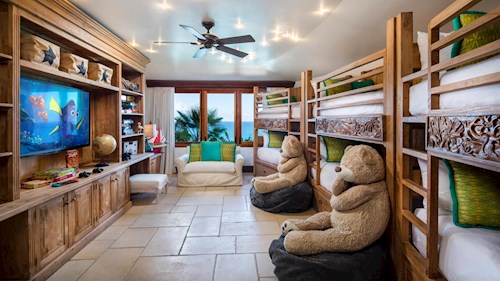 There are a few more rooms outside of the Great House, and I really loved the Bali Lo Complex which consists of three large rooms which are further away from the main complex so great for those looking for some extra privacy.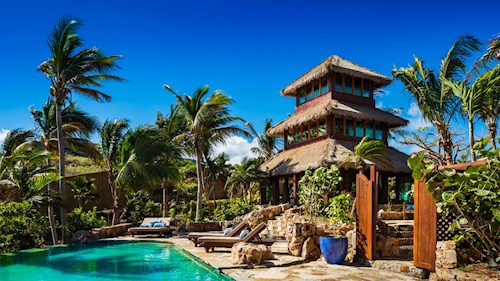 Necker Island was unlike anywhere I've been before – the level of personalised service, the beauty of the rooms and the way you feel so spoilt from the moment you set foot off the plane makes every moment feel special.

This is a holiday for special occasions, celebrations and getting together with friends to spend time in your own little world where anything's possible.


If you'd like to find out more about Necker Island, or to make an enquiry, give one of our expert travel advisers a call on 020 7751 0660 or fill out the form below.

Welcome To Our Beautiful World.