Luxury Sales Manager, Helen just returned from a sensational trip to Hillside Beach Club in Turkey…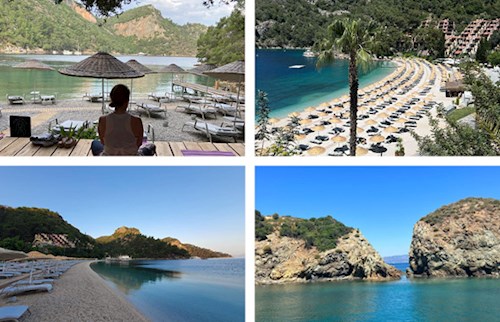 This was my first visit to Turkey and I really fell in love with the destination – the food, the people, the luxurious accommodations and restaurants!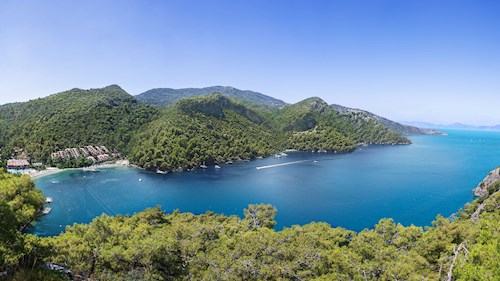 I flew Business Class with Turkish Airlines direct to Dalaman and I was blown away by the service on board. It was a fabulous journey and set the tone for a luxurious stay.
Upon arriving at the hotel, once we had fast tracked our way through the VIP arrival, I was firstly taken back by how beautiful the resort was. The 330 Tuscan style chalets are built into the hillside, each with stunning sea views.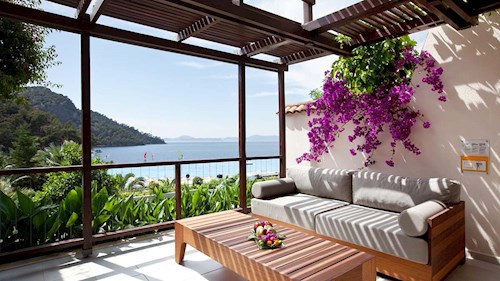 During my visit, I spoke to many guests who we are on a returning visit, some were even on their 15th visit and it's easy to see why.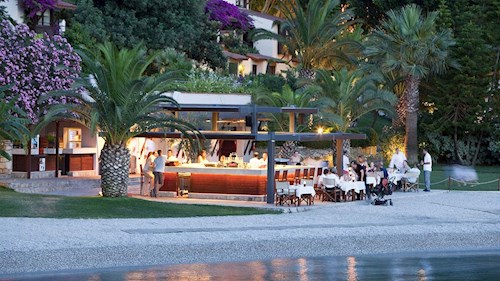 The resort is really great for families with plenty of accommodation options from interconnecting to the spacious Superior Family Rooms.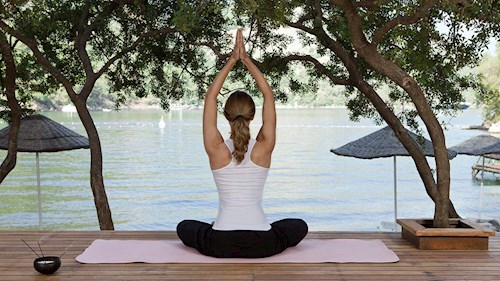 If you are a beach buff, you will love this resort as there are four to choose from including a family beach, serenity beach for adults and Pasha Beach which was a personal favourite where no technology is permitted, only relaxation.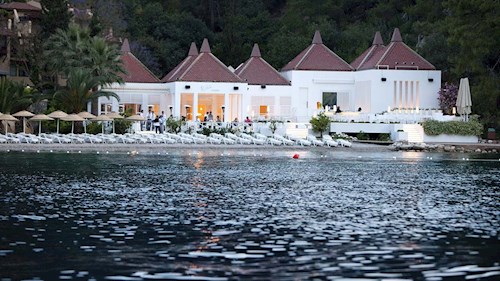 I would recommend this hotel for foodies. I was really impressed by the buffet restaurant which had the most wonderful selection. Pascha on the bay restaurant has a gorgeous setting and the most beautiful, fresh Italian food which can be enjoyed under the stars. 
This hotel exceeded all of my expectations. My highlight was the afternoon I spent on 'Silent Beach', an adult only beach where I enjoyed breath-taking views followed by a Balinese massage.