Treat yourself to two enticingly different destinations in one magical holiday, with a Dubai and Mauritius twin centre.
The lavish emirate of Dubai is a place where the Persian Gulf meets the Arabian Desert, where glitz meets glamour, and where pristine beaches and azure seas meet designer shops and intoxicating nightlife. Towering skyscrapers, thrilling theme parks, bustling bazaars; everything in Dubai is designed to dazzle and excite, a city where everything is bigger, brighter and bolder than you dreamed possible. Enjoy the dancing display of the Dubai Fountain, climb to the top of the impressive Burj Khalifa and explore the desert on a safari adventure.
If you're looking for a break from the fast-paced vibe of Dubai, you can retreat to the serene, white-sand bliss of Mauritius, which is just under a seven-hour flight away. Witness the spectacular sunrises, sparkling seas and the vibrant assortment of marine life beneath the waves of the stunning east coast. Inland you'll find a spectacular natural paradise of lush hills and valleys, and an abundance of activities. Resorts range from relaxing couples' escapes to family-friendly islands packed with activities.
Take a look at some of our recommended twin-centre holidays below, or call us on 020 7751 0660 to start planning your next luxury holiday to Dubai and Mauritius.

Anantara Iko Mauritius Resort & Villas & Anantara The Palm Dubai Resort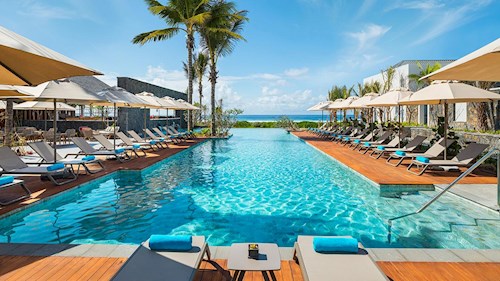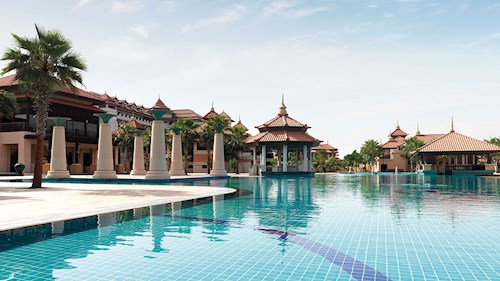 10 nights from £1,999 per person including 7 nights at Anantara Iko Mauritius Resort & Villas sharing a Premier Garden View Room on Half Board and 3 nights at Anantara The Palm Dubai Resort sharing a Standard Room Residence on Half Board.
Offer: Save up to 40%
Stay: May - Oct 2023

CALL ONE OF OUR SPECIALISTS TO HELP YOU CREATE YOUR DREAM HOLIDAY AT Dubai & Mauritius Twin Centre Holidays
020 7751 0660