For those looking to travel solo and meet new friends, BodyHoliday has the perfect escape for you - September Solos at BodyHoliday is an entire month dedicated to the solo traveller.

Call us now to secure your spot for 2024, this ever-popular month is always high in demand. 

Even if you're travelling with a friend, as a mother and daughter treat, or as part of a group - this retreat is designed to offer the best elements of health, wellbeing and fun with other like-minded solo-travellers. 

Standard Garden View Rooms are perfect for single travellers, we particularly love the Luxury Rooms; they're fantastically spacious for solo travellers, but are also ideal for sharing.  Please contact us for upgraded rooms including ocean views and stunning suites. 
During Solos month, BodyHoliday designs each of its guests a personalised schedule of daily spa treatments, fitness classes and an array of different sports on land and water. All your activities are included, as is your daily spa treatment, and you can take part in interactive fitness programmes such as group yoga, and sports tournaments. Each year, guest fitness trainers are invited to lead the activities, and guests can enjoy weekly hosted dinners, cocktail parties and sunset cruises.

7 nights from £3,899 per person based on one adult travelling, staying in a Solo Garden View Room on All-Inclusive.
OFFER: Complimentary Daily Spa treatment for every full day of stay + Shared transfers included.
STAY: 01-30 Sep 2024.

 
This is always a very popular time to travel, so - don't delay, speak to our team today on 020 7751 0660


WHAT'S INCLUDED: 
Unlimited premium brand drinks, selected wines and Champagne by the glass
Breakfast, lunch, afternoon tea and dinner daily
Personalised schedule of daily spa treatments, for all full days of stay
All watersports and land sports including tuition 
All holistic and exercise classes 
Hosted cocktail party at Cariblue Pool
Weekly hosted dinner in Cariblue
Weekly hosted dinner in TAO
Fun sports 
Tournaments 
Group fitness classes 
Group Pilates classes 
Weekly sunset cruise
WHEN: For 2024, September Solos takes place in September.  Octoba Yoga will then run in October.

GUEST PRESENTERS FOR 2024 - As yet to be confirmed for 2024, watch this space!

Randy Moss 
A former American Football professional who played for the National Football League (NFL) 

Daley Thompson
A former British decathlete, winning gold at the 1980 and 1984 Olympic games, breaking the world record not once but 4 times. 



GET ACTIVE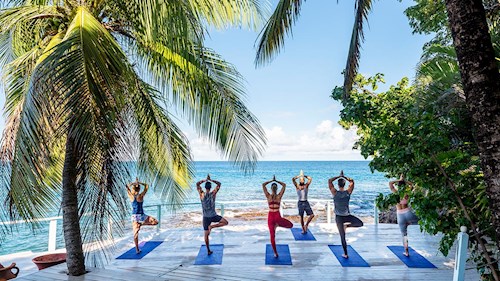 The choice is yours at BodyHoliday; you can wake up with the sunrise to practice yoga in front of a stunning seaside backdrop, or you can arise at your leisure to a massage followed by a delicious breakfast with accompanying fizz. Guests can relax in knowing there's a special itinerary prepared for them daily, you can enjoy doing as much or as little as you like. 

DINE ON DELICIOUS DISHES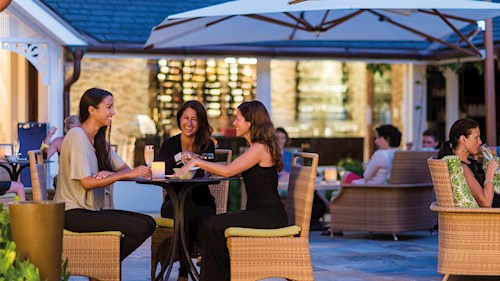 Solos encourages a 'healthy body, healthy mind' mantra so there's a fantastic variety of dining options to choose from, including organic vegan farm-to-table dishes from the new I-tal dining experience*, and exquisite fine dining Asian fusion cuisine from BodyHoliday's crowning glory, TAO.

If you're travelling alone for the first time, the social aspect at dinner may seem daunting but you needn't worry about making new friends - the staff at BodyHoliday promote socialising and will ensure you're seated with other guests at dinner, meaning you'll build new friendships in no time.

FOCUS ON YOURSELF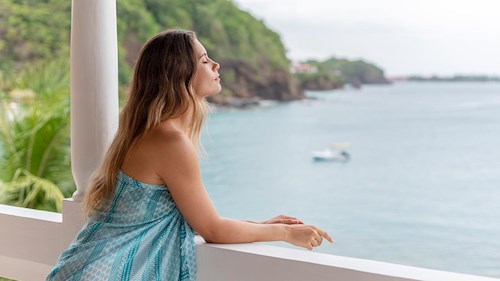 Solo travel gives you the chance to focus on yourself and cultivate your personal daily routine to suit your needs, so you can return home with a sense of relaxation and rejuvenation. There's something for everyone at during Solos and you'll meet like-minded people with similar interests, whether that be in fitness, cuisine or yoga.

Price includes return scheduled flights, shared transfers and the use of a UK airport lounge. *Spa treatments are included on full days of stay only. 

To book, or for more information, give our friendly team of travel advisers a call on a call on 020 7751 0660 or fill in the form below.