Barbados is a tiny island paradise where platinum beaches are lapped by azure waters and coconut palms provide shade from the always-shining sun. The island reverberates to the sounds of steel pan bands and calypso beats, and the warm smiles and welcoming nature of Bajans makes visitors feel instantly at home.

There are so many reasons to visit this vibrant island - here are just a few of our favourites: 

West Coast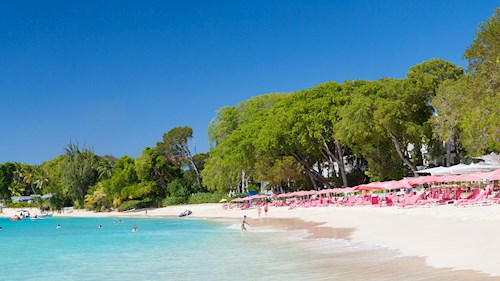 The star-studded West Coast is where many of the finest hotels in the Caribbean can be found.  Gems including the iconic Sandy Lane and grandiose Fairmont Royal Pavilion cater to the discerning traveller, who will find a level of luxury here that's unparalleled. It's also a fantastic destination for a family-friendly holiday; we recommend Saint Peter's Bay, with its 160ft lagoon-style pool, generous range of watersports, and kids' activity centre.

An Island of Variety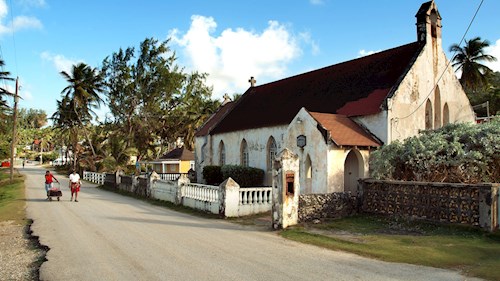 Aside from exploring some of Barbados's 70 miles of jaw-droppingly gorgeous beaches, you can explore the World Heritage Site of Bridgetown, call at crumbling sugar mills and timeworn plantation homes, visit a rum distillery, and play golf on world-class courses. The echo of the island's time as a British colonial outpost can still be heard – you'll find that afternoon tea is a daily tradition, cricket is a much-loved sport and Anglican churches stand tall in local villages where you may also find the odd red post box.

Natural Wonders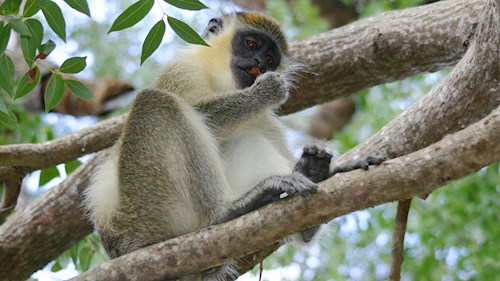 There's plenty of wildlife in Barbados. Leather and Hawksbill turtles are an enthralling sight to behold, whilst you may be surprised to happen upon green monkeys prancing around your hotel grounds. The beaches here aren't the only natural wonders, either. The island's home to otherworldly caves, a radiant flower forest and beaches sheltered by unique rock formations.

Fun Times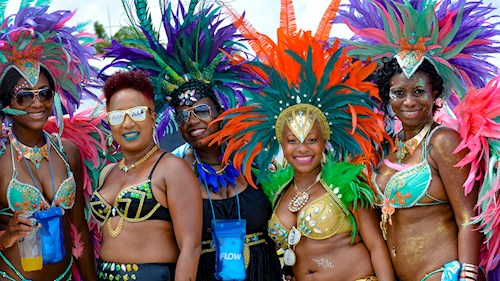 Bajans know how to have fun, as seen in their world-famous festivals, the most popular of which has to be the six-week Crop Over Festival that takes place every July. This 200-year-old extravaganza traditionally celebrated the end of the sugar cane harvest and it still continues today with street fairs, parties, arts and crafts stalls and a carnival bursting with colourful and elaborate costumes.
WHERE TO STAY...

Sandy Lane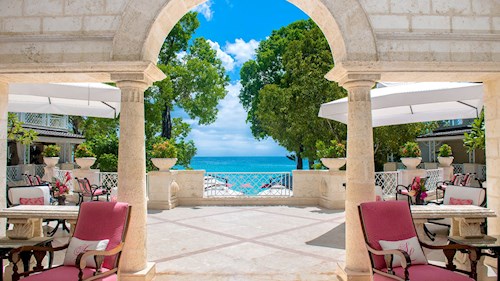 Our experts recommend a holiday at Sandy Lane; expect royal treatment, complete with impeccable service and luxurious suites.

Karen, our Senior Travel Adviser, says, "Sandy Lane is a great choice for families, especially during the summer holidays when the resort offers an action-packed Summer Sports Camp for 7-16 yr olds."

TAKE ME THERE > 

Fairmont Royal Pavilion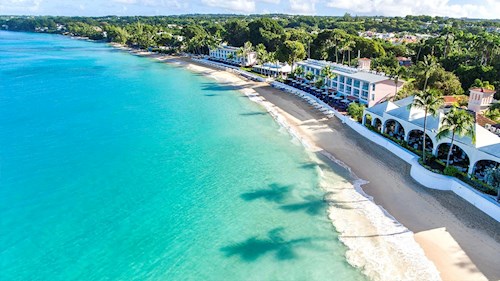 Rich in atmosphere and authentically Bajan, we think Fairmont is the perfect place to just relax, unwind and enjoy the sensational sea views. 

Fiona, our Private Sales Manager says, "We love the decadent complimentary evening canapés which are delivered to your room each evening when staying in a Signature Beachfront Room or above."

TAKE ME THERE > 

Tamarind by Elegant Hotels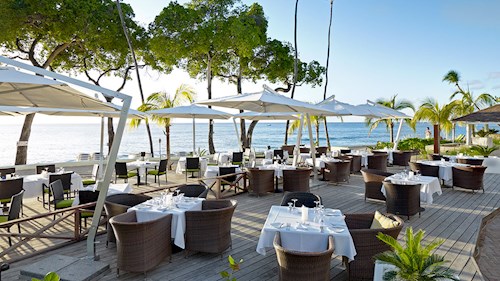 We love Tamarind's gorgeous beachfront setting; this all-inclusive hotel's focus is on fantastic hospitality and great amenities. 

Mandy, our Senior Travel Adviser, says, "One of the best locations for swimming and snorkelling with turtles in Barbados is just offshore from Tamarind."

TAKE ME THERE > 


Sea Breeze Beach House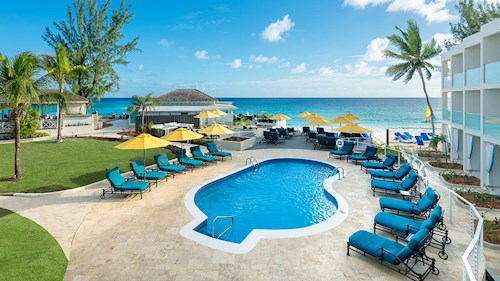 With its beautiful beachfront location on the lively South Coast, we love Sea Breeze's laid-back vibe and fantastic all-inclusive offering.

Sarah, our Senior Travel Adviser, says, "We love that Sea Breeze Beach House offers separate adult-only and family areas around the resort, ensuring that everyone has a great time, whether you're travelling with the kids or looking for a relaxing break with your other half or friends."

TAKE ME THERE > 
 
Coral Reef Club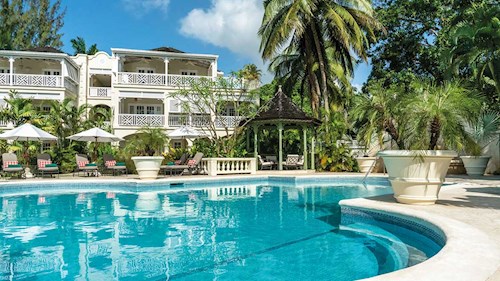 We believe Coral Reef Club, a member of Small Luxury Hotels of the World, fully deserves its place as one of the finest Caribbean luxury resorts.

Rebecca, our Head of Sales, says, "The Thursday night barbecue is out of this world and really shouldn't be missed - the extraordinary culinary experience is followed by a floor show with limbo dancing and fire eating."

TAKE ME THERE >  

Saint Peters Bay Luxury Resort & Residences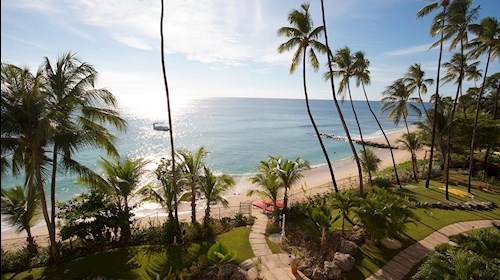 Saint Peter's Bay is ideal for larger families or groups, but is also perfect for independent travellers and those looking for the perfect base from which to explore the island.

Sarah, our Senior Travel Adviser, says, "With luxurious, family-sized accommodation, a prime beachfront location and wonderful staff, we think this excellent resort has everything you could want for an idyllic tropical holiday."

TAKE ME THERE> 


If you'd like to find out more about Barbados, or to book your holiday there, give our team of expert travel advisers a call on 020 7751 0660 or fill in the form below.