Barbados is a tiny island paradise where platinum beaches are lapped by azure waters and coconut palms provide shade from the always-shining sun. The island reverberates to the sounds of steel pan bands and calypso beats, and the warm smiles and welcoming nature of Bajans makes visitors feel instantly at home.
Here is a selection of our
Barbados
escapes for 2023. 
Call our award-winning team on

 
020 7751 0660.
Welcome to our Beautiful World. 
Barbados is the jewel in the crown when it comes to Caribbean Isles; with its 70 miles of ethereal white sand and crystal clear waters, its vibrant nightlife, luxury hotels and exquisite culinary offerings, it's the island that really does have it all. Whether travelling as a couple or with your extended family, and your holiday mantra is meditative or you prefer a more active break, this beautiful friendly isle has you covered.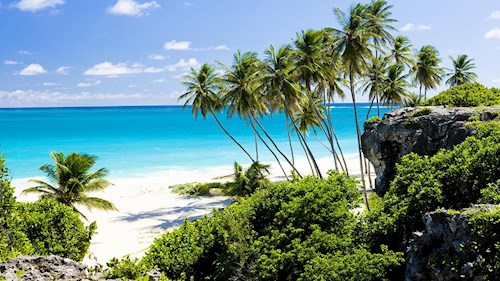 If adventure lights your fire, you may want to take to the seas and paddleboard around the island, taking in the views of the distinctive rock formations and unique caves. Be sure you've got your snorkels at the ready and head to Carlisle Bay to dive into the wonderful world beneath the waves, where curious leatherback turtles and an array of marine life welcome you to their watery domain.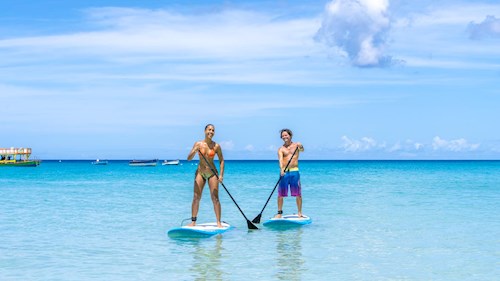 As the sun sets in paradise, Barbados' bright and lively culture comes to life, as Bajans and tourists alike head to St Lawrence Gap. The Friday night Oistins Fish Fry is a must-visit for seafood fans; it's where locals can be found grilling and frying fresh swordfish, mahi-mahi, snapper and flying fish. The locals will definitely make your stay extra special and keep you coming back.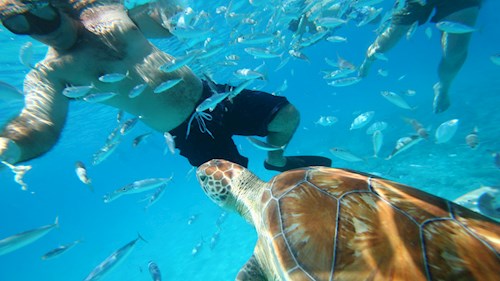 LUXURY OFFERS FOR 2023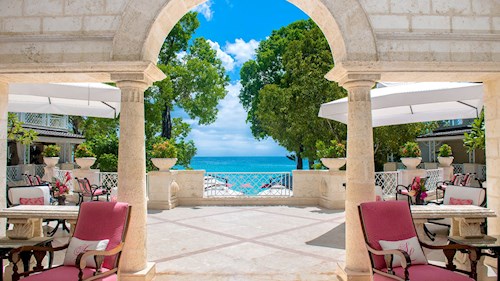 SANDY LANE
Set on a magnificent beachfront, Sandy Lane is justifiably feted as one of the world's most luxurious and elegant hotels and is certainly 'the' hotel in the Caribbean, favoured by celebrities and discerning travellers. Holiday at Sandy Lane and you'll be treated like royalty, with impeccable service and supremely comfortable rooms and suites.
7 nights

 
from
£4,599

 
per person sharing an Orchid Room including breakfast
OFFER:

 
Choice of Spa & Wellness, Golf or Romance Package + VIP Fast Track at Barbados Airport
STAY:

 
Now - 31 Oct 2023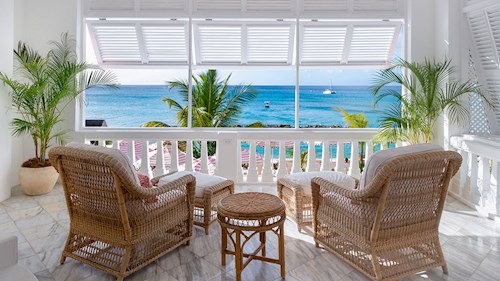 COBBLERS COVE
A masterclass in understated luxury and one of the best-loved hotels in the Caribbean, this family owned 1940s mansion has attracted guests through its powder-pink walls for decades due to its impeccable service, charm and style. Plus, the award-winning seafront Camelot restaurant serves some of the finest food on the island. 
7 nights

 
from
 

£3,039
 per person sharing Upper Circle Suite including breakfast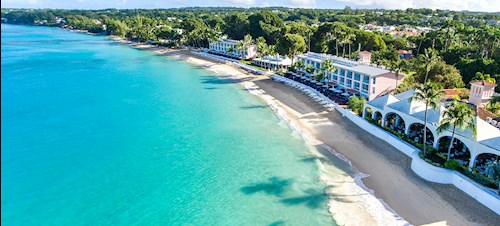 FAIRMONT ROYAL PAVILION
Few places are better at treating you to a real taste of the splendour, sophistication and elegance of the Caribbean than Fairmont Royal Pavilion. This is grand living on a grand scale. Rich in atmosphere and authentically Bajan, this is the perfect place to just relax, unwind and enjoy unbroken ocean views across one of the best beachfront locations on the island. 
7 nights

 
from
 

£2,449
 per person sharing a Luxury Oceanfront Room including breakfast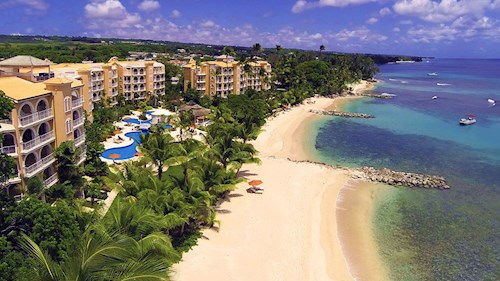 SAINT PETER'S BAY LUXURY RESORT & RESIDENCES
Situated on a tranquil stretch of beach on the island's northwest coast, the beautiful beachfront residences at Saint Peter's Bay offer a stylish and contemporary home from home, alongside mesmerising Caribbean Sea views. With a choice of one, two, three or five bedrooms, with modern finishes, spacious living areas and generous terraces, families will have plenty of space to spread out.
7 nights

 
from
 

£2,999
 per adult and

 
£749
 

per child sharing a 2 Bedroom Premium Beachfront on Room Only