Some destinations and resorts off er the luxury of feeling completely cut off from the outside world and peacefully encapsulated in paradise. Here, you're surrounded by everything you could possibly need, without having to venture too far.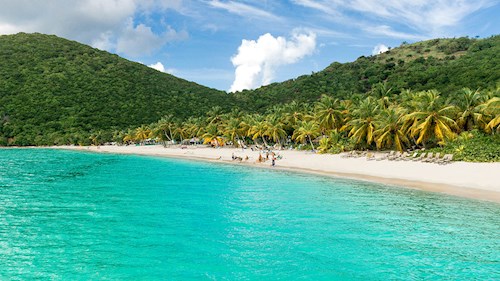 THE BRITISH VIRGIN ISLANDS

The British Virgin Islands is a place to live out your island-hopping fantasies, a treasure trove of some 60 scattered islands and cays, largely undeveloped and blessed with some of the best beaches in the Caribbean.

Of the four main islands, Tortola is the busiest, a place to meet the locals and sample the street food, while Virgin Gorda is famous for The Baths, a remarkable rock formation where granite boulders tower over sheltered sea pools. Jost Van Dyke offers feet-in-the-sand revelry, home of the infamous Painkiller cocktail, and unspoilt Anegada is a snorkelling hotspot.

There are some stunning resorts, including Guana Island, where you can enjoy seven different beaches and encounter flamingos, tortoises and iguanas. And we could hardly talk about the BVIs without mentioning the world's most famous private island, Sir Richard Branson's Necker Island. Hire the whole island for up to 40 guests, or visit during one of the 'Celebration Weeks', when rooms can be booked individually.

Another of our favourites, Rosewood Little Dix Bay, reopens early 2020 after refurbishment. If you can't decide which island to pick, explore several with a yacht charter from one of many yachting companies, such as The Moorings. This fantastic company can organise everything from bareboat charters to crewed yachts with your own chef, and the BVIs off er some of the best sailing in the world, with sheltered waters, steady trade winds and plenty of beach bars to drop in on.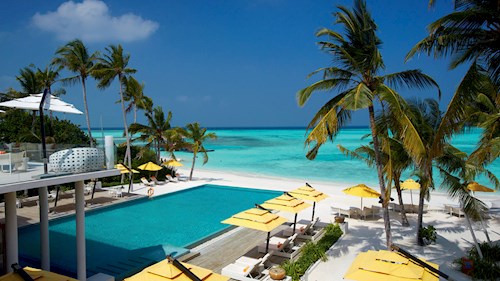 NIYAMA PRIVATE ISLANDS, MALDIVES

Not one, but two islands are yours to enjoy at this incredible Maldives resort. These two picture-perfect white-sand paradises off er a veritable wonderland of luxurious accommodation, outstanding facilities and exceptional dining.

The resort strikes the ideal balance between relaxation and activities by dedicating each of the islands to one of the two. 'Play' is the family-friendly, livelier of the two, whilst 'Chill' is ideal for couples, with a relaxed ambiance.

The islands feature some of the most extraordinary spaces we've seen, including Nest, a restaurant set high up in the treetops, and Subsix, an amazing underwater enclave for a romantic lunch or gourmet dinner. Then there's Edge, the exclusive over-water restaurant which is only accessible by boat.

TAKE ME THERE>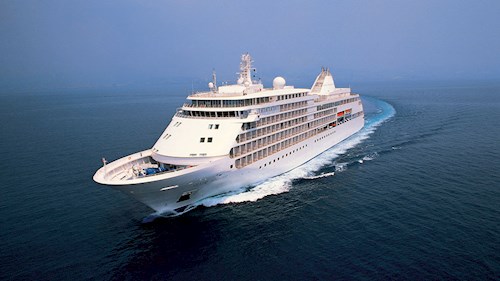 SILVERSEA CRUISES

All aboard Silversea's sophisticated fleet, voyaging to over 900 destinations globally. With the impeccable service delivered by the crew, no expense is spared and no request is too extravagant. Silversea's small ships off er exciting itineraries and a more intimate experience than larger, mass market cruise lines, floating into remote harbours in tropical locations or right into the heart of a city.

Wake up in your luxury suite, complete with idyllic ocean views, and dine on gourmet dishes afloat the deep blue. Silversea are delighted to announce the launch of their new ship Silver Moon, which is now taking bookings for her maiden voyage in August 2020.

She'll offer capacity for no more than 596 guests and emanate Silversea's customary level of on-board elegance and attention to detail.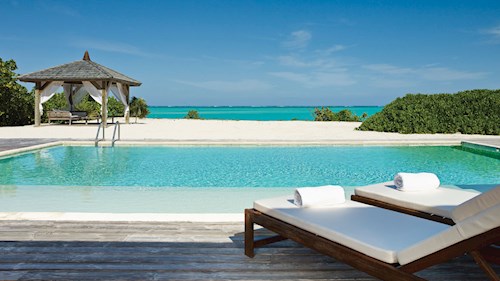 COMO PARROT CAY, TURKS & CAICOS

Step ashore, switch off your phone and set your watch to 'island time'. COMO Parrot Cay is the ultimate in castaway luxury, set amongst 1,000 unspoilt acres on an exclusive private island. Only accessible by private launch, and with two thirds of the island still completely undeveloped, it's no wonder so many Hollywood A-listers come here to escape the paparazzi.

The recently-refreshed rooms and suites are the epitome of understated beach chic, with bleached wood floors, soft white linens and elegant teak furnishings. The spacious Beach Houses and Villas are especially lovely, opening right onto the mile-long white-sand beach and each with their own plunge pool.

Wellness is an important part of the COMO experience, and the award-winning COMO Shambhala Retreat is one of the best spas in the Caribbean. Here you can join complimentary yoga and Pilates classes, and the emphasis on wellness extends to your meals, with both restaurants offering a selection of raw food and vegetarian options.

Parrot Cay has a lot to off er nature lovers, and you'll likely come across plenty of birds and lizards as you explore the island's hiking and biking trails. Kayaking along the two-mile Bonny Creek is another great experience - look out for leatherback turtles, nurse sharks and brown pelicans.


TAKE ME THERE>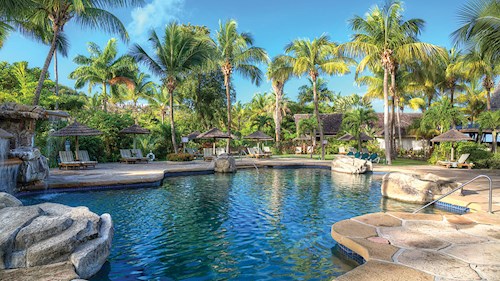 GALLEY BAY RESORT & SPA, ANTIGUA

Galley Bay has one of the highest number of repeat guests amongst all our hotels in the Caribbean, and it's not hard to see why. Spread along a long, lovely beach backing onto a lagoon rich in birdlife, this recently-refurbished retreat has a wonderfully authentic feel to it.

All of the accommodation is set on the beach with the exception of the romantic Gauguin Suites, which off er maximum privacy and your own plunge pool. A wooden boardwalk links the rooms with the resort's facilities, including the rustic Rum Shack bar, a lovely swimming pool and the tranquil Indulge Spa.

The laid-back atmosphere, adults-only policy and stunning setting make this a popular choice for honeymooners.

TAKE ME THERE>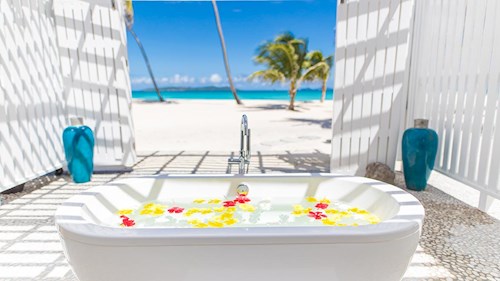 PALM ISLAND RESORT & SPA ST VINCENT & THE GRENADINES

Palm Island is an impossibly-pretty private island that can only be reached by boat. Five fabulous white-sand beaches are yours to explore, and the turquoise waters are perfect for snorkelling. Guests are asked to refrain from bringing their phones to the beach, and are instead encouraged to log off and chill out.

There are just 43 rooms, suites and villas scattered around the island, and if you can summon the energy to leave your hammock, there's plenty to do, including tennis, non-motorised watersports, cycling and nature trails. And if you want to wind down, the recently-added spa includes two couple's treatment rooms and a beachfront deck for yoga and meditation.


TAKE ME THERE>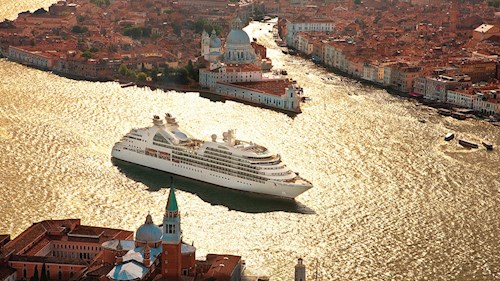 SEABOURN

A cruise with Seabourn is an unforgettable travel experience. These private clubs atop the sea off er a fl awless fusion of all-suite accommodation, gourmet cuisine, attentive personalised service and unparalleled elegance. Seabourn's ships deliver an intimate atmosphere where guests can relax between visits to the thrilling ports of call in an array of destinations across the globe.

In partnership with UNESCO, Seabourn supports conservation efforts through sustainable tourism. The accommodation exudes luxury, with oceanfront suites featuring spacious private verandas, a glass of Champagne on arrival and a fully stocked in-suite bar to help ignite holiday mode. Another highlight is the worldclass dining on board, further enhanced through a culinary partnership with celebrated chef Thomas Keller.

All dining venues are completely complimentary, as are the fine wines and premium spirits available at all times. Guests are encouraged to dine where, when and with whomever they wish as there is no designated seating plan. An exciting collaboration with Sir Tim Rice awaits those seeking evening entertainment, and there are six or more open bars serving tantalising tipples.

The lavish all-inclusive lifestyle ensures guests are fully pampered with the on-board spa, complete with an exclusive mindful living program designed by Dr. Andrew Weil. Tipping is neither required nor expected, so you can kick back and relax, sipping Champagne on deck or an exclusive cocktail mixed by master mixologists in The Club.

Amenities vary by ship but can include wellness and spa facilities, fitness centres, libraries, hair salons, cards rooms, casinos and boutiques. 'Ventures by Seabourn' offers guests exciting optional excursions to enhance and extend the experience.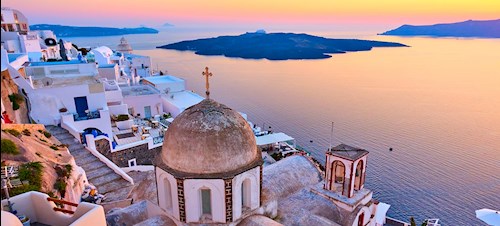 GREEK ISLES AND MALTESE MAGIC, SEABOURN ENCORE

Setting off in Athens, this majestic cruise takes you on a voyage through the breathtaking beauty of the Greek Isles, via picture-perfect Mykonos, history-steeped Rhodes, the world-renowned beaches of Kos and Crete, and the Italian delight of Sicily before docking in the UNESCO-listed city of Valletta.

7 days from £3,699 per person.

Departs: 23 May 2020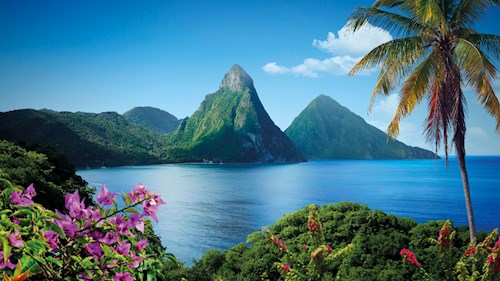 CARIBBEAN SPICE ISLANDS, SEABOURN ODYSSEY

This round-trip cruise from Barbados navigates around the idyllic islands of the Caribbean. Take in the twin Pitons in Saint Lucia, eye up the glistening beaches of Antigua, sip rum punch in the British Virgin Islands, relax on the white-sand beaches of Martinique, and soak up the spice-scented isle of Grenada.

7 days from £2,500 per person.

Departs: 21 Nov 2020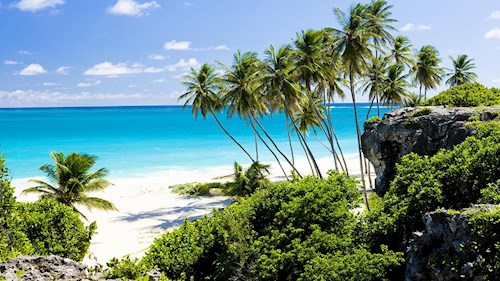 EXOTIC CARIBBEAN, IN-DEPTH SEABOURN ODYSSEY

This round-trip expedition from Barbados highlights the best of the Caribbean, calling at tropical islands and buzzing port towns. Embrace the laid-back charm of Bequia, the classiness of St. Barths, the ageless appeal of Nevis, Antigua's world-famous beaches, and Saint Lucia's awe-inspiring natural beauty.

14 days from £4,999 per person.

Departs: 14 Mar 2020 


AEGEAN & ITALIAN AUTUMN, SEABOURN ODYSSEY

Soak up the sun-bleached splendour of the Mediterranean on this grand journey calling at ports dripping with history and culture. Voyage from the ancient ruins of Athens to the architectural wonders of Barcelona, experiencing the best of Spain, France, Italy and Greece.

14 days from £4,799 per person.

Departs: 25 Sep 2021


If you'd like to find out more about any of our luxury hotels and resorts, or to make an enquiry, give one of our expert travel advisers a call on 020 7751 0660 or fill out the form below.